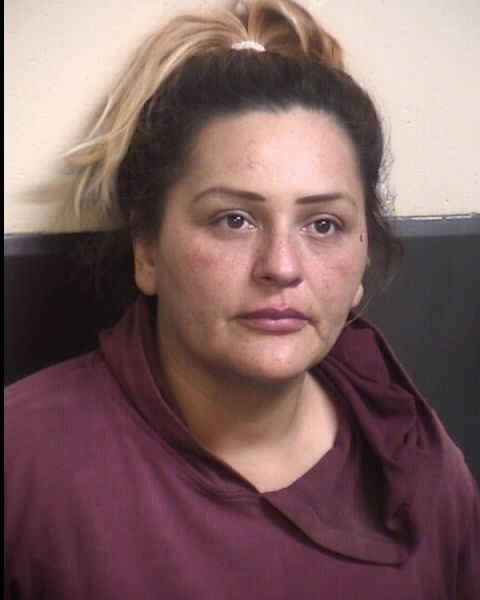 FRESNO, CA (KMJ) – More details coming out on Thursday about a crash at a FAX bus stop on Wednesday that injured 11 students in Fresno.
The Fresno County Sheriff's Office says Yesenia Renteria, the mother of the 16-year-old driver allegedly behind the wheel, was arrested and had posted bail.
Fresno Police say it all happened around 3:30p.m. Wednesday afternoon outside Roosevelt High School.
Officers say the 16-year-old was speeding in a pick-up truck when he plowed into the bus stop by Cedar and Tulare.
Fresno Mayor Jerry Dyer held a press conference at the location on Wednesday.
Dyer said almost two dozen students were waiting for the bus at the time.
School has just let out, a lot of kids were waiting at the bus stop. Probably fewer kids were out on the street than normally would have been. Had it happened a little bit sooner it could have been much worse.

-Mayor Jerry Dyer
Dyer said 11 teens were taken to three area hospitals with non-life-threatening injuries.
Police say the 16-year-old driver ran from the scene and was picked up in a car by his mother and 14-year-old sister.
Community members followed, providing the police department with updates.
The teen was seen getting into a white colored vehicle occupied by two females.
Undercover officers quickly located the vehicle and followed it until marked patrol units could conduct a traffic stop.
A short time later, officers pulled over the car on Ventura and Orange.
The teen was arrested on two felony charges for Hit and Run and DUI, police said he allegedly had marijuana in his system.
The Fresno County Sheriff's Office says the boy's 36-year-old mother, Yesenia Renteria, was charged with felony accessory after the fact.
She was released from jail shortly before 4:00 am on Thursday after posting bond.
Her bail set at $5,000.
Yesenia Renteria is due in court on September 21, 2023.
Police are asking anyone who has cell phone video of the scene to email it to [email protected].
Listen to the report by KMJ's Liz Kern.
Fresno's Police Chief Paco Balderrama sent out a statement following the two accidents in the city, after another accident on Thursday involved a mother and her children, who were struck by a car near a Fresno Elementary School.
In the last 24 hours, we have had two significant collisions involving school children being
injured by drivers. These two incidents, although close together in time, share no other
similarities that would have allowed us the opportunity to prevent them from occurring. One involved a teenager driving recklessly in the afternoon after school, while the other involved an elderly driver in the morning before school.The Fresno Police Department is committed to the safety of our children, especially as they are going to or coming from school. Through intelligence-led deployments, we focus our resources in areas where we anticipate collisions occurring. Through planned events such as DUI checkpoints and daily, unplanned proactive policing efforts, we seek to remove impaired drivers off our roads. And through collaborations with stakeholders such as the Fresno Unified School District and CHP, we seek to educate and remind our community members of the importance of safe driving practices. Safety on our roadways, be it by vehicle, bicycle or on foot, is paramount. We should all be able to travel our streets, free from the fear of being involved in a collision. This cannot be accomplished by law enforcement alone, however…it takes the involvement and commitment by our entire community to drive responsible.
-Fresno Police Chief Paco Balderrama