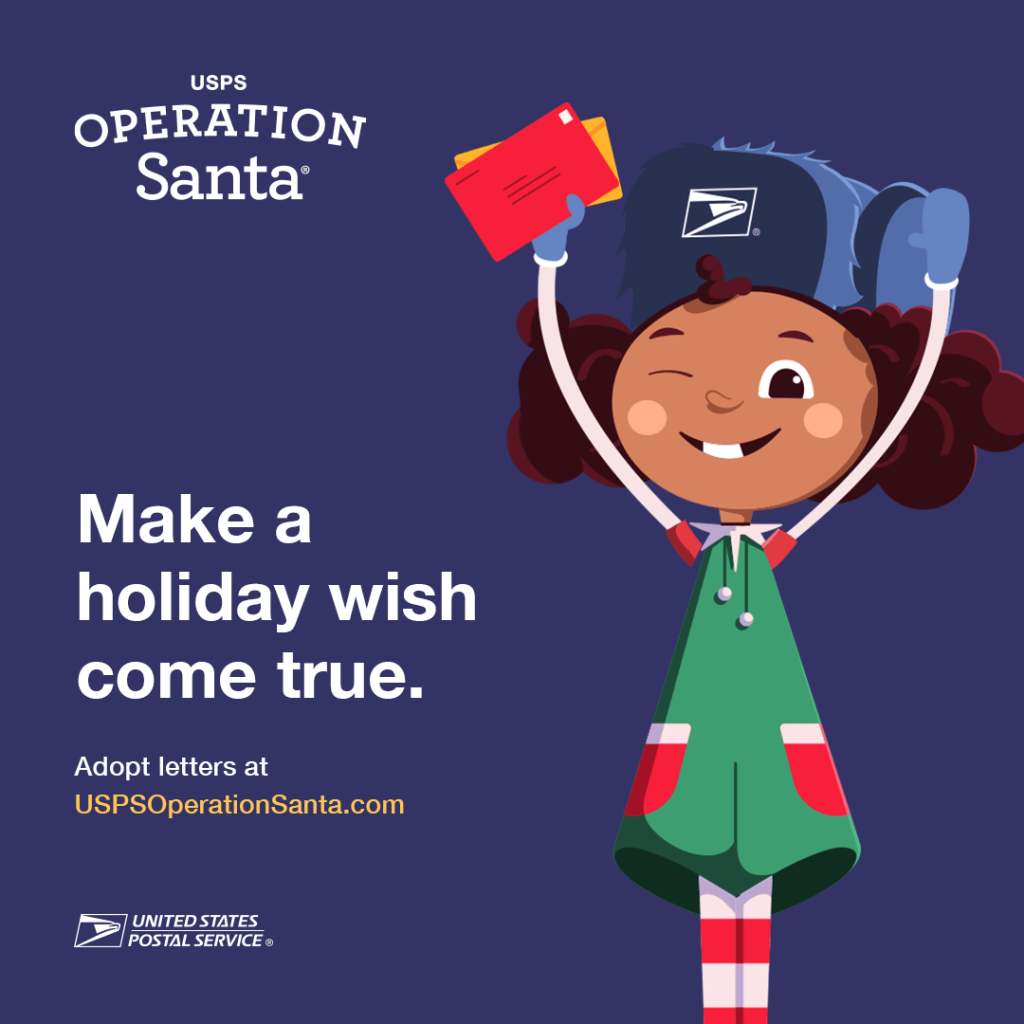 CALIFORNIA — Are you interested in sending children and families some holiday magic this season? You can now adopt a letter written to Santa by going to USPSOperationSanta.com. In response to customer requests, this is the first time the U.S. Postal Service has opened the program before Black Friday.
USPS Operation Santa turns 111 years old this year. The program relies solely on random acts of kindness and the generosity of strangers. It allows people to help children and families have a magical holiday when they otherwise might not — safely and securely. USPS Operation Santa is not a guaranteed gift-giving program.
Since Sept. 18, the Postal Service has received letters from across the country and has been delivering them to Santa's U.S. workshop at 123 Elf Road, North Pole 88888. Letters sent with First-Class Mail postage and complete, accurate and legible return addresses have been opened, reviewed and posted on USPSOperationSanta.com. People can begin reading and adopting letters today.
Instructions for Letter Adopters
Visit USPSOperationSanta.com, register and have identity verified.
If potential adopters are unable to complete their ID verification online, they will be provided with a code and given instructions on how to complete verification in person at a local Post Office.
Once verified, the adopter will receive a welcome email with detailed information on how to participate in the program.
Potential adopters can read letters and choose one or more to fulfill. Once a letter is chosen, adopters must follow the directions they were sent in their welcome email to ship gifts.
Packages must be shipped via Priority Mail service, but gifts do not need to be in Priority Mail-branded boxes.
Letter adopters are responsible for postage fees to ship the gift packages.
Listen to the report by KMJ's Liz Kern.