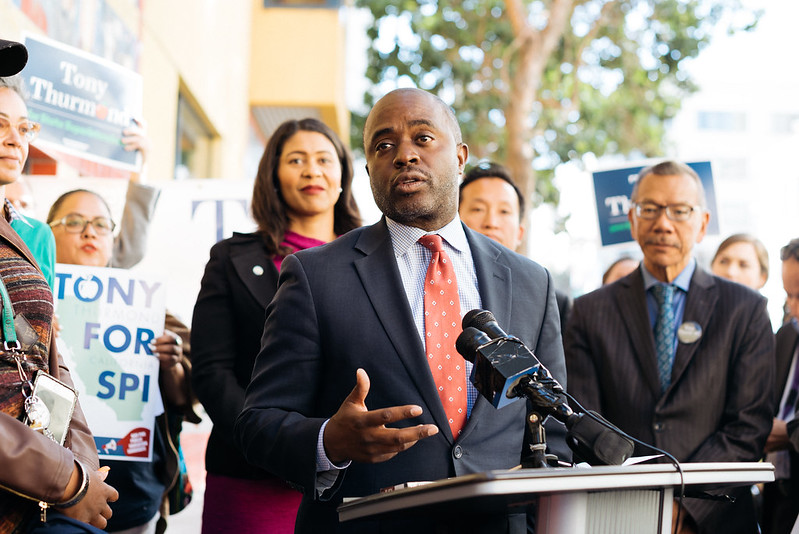 (KMJ) California's Superintendent of Public Instruction wants a bigger office.
Tony Thurmond kicked off his bid for the governor on Tuesday.
His campaign said focused on his life story and overcoming adversity: "being without his parents from a young age, growing up in poverty, working his way through school, becoming a social worker and eventually running the largest public school system in America."
Thurmond first won statewide office in 2018 and easily won re-election in 2022.
Lt. Gov. Eleni Kounalakis (D) is also running to replace Gov. Newsom when he's termed out in 2027.
Prior to serving as California's superintendent of public instruction, Thurmond served in the State Assembly, and before then on the Richmond City Council and the West Contra Costa School Board.