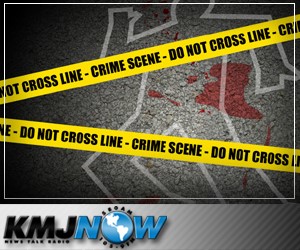 EXETER, CA (KMJ) – Exeter Police respond to a disturbance at a home in that city on Thursday morning that became deadly.
Exeter Police got the call around 7:00 a.m. requesting medical aid after a disturbance.
When officers arrived at the Rancho Exeter Mobile Home Park at 314 North Albert Avenue, they found a 72-year-old man and a 64-year-old woman who had been repeatedly stabbed.
Police located a man there, on the scene, who they believe is the suspect.
35-year-old Gordon Paisley was taken into custody.
Exeter Police say the two victims were taken to Kaweah Delta Medical Center but the 72-year-old man died of his injuries.
The female victim is expected to survive her injuries.
Listen to the report by KMJ's Liz Kern.