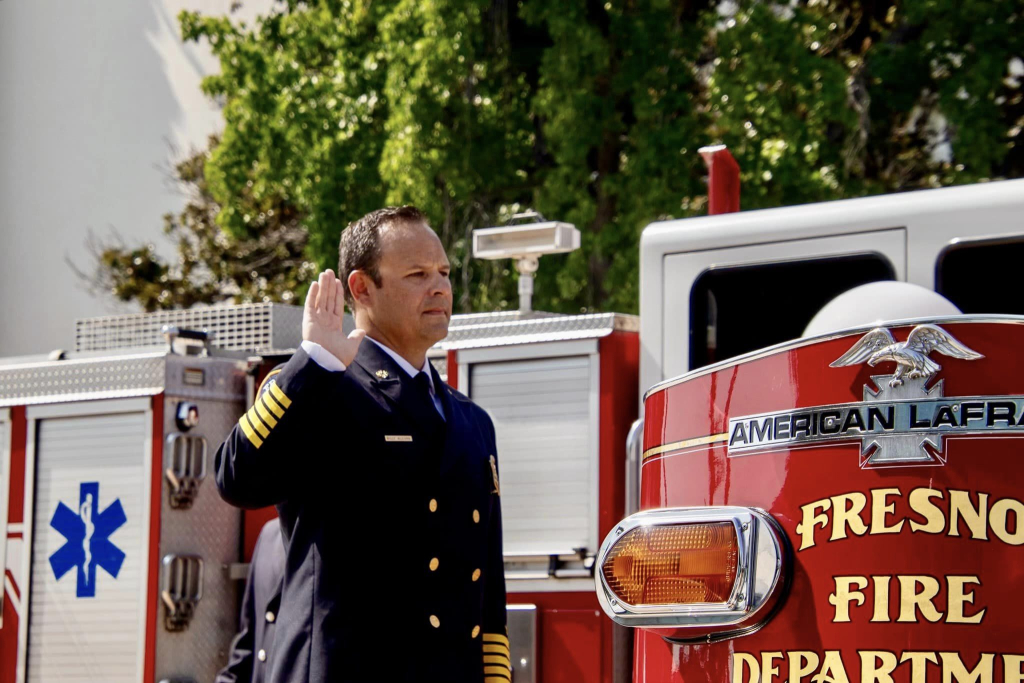 FRESNO, CA (KMJ) – A badge pinning ceremony was held Thursday to honor the 16th Fresno Fire Chief, Billy Alcorn.
Alcorn was appointed to the position last month after serving as interim fire chief for five months.
Alcorn was recruited to Fresno Fire in January of 2021 after serving as the Merced Fire Chief for nearly two years.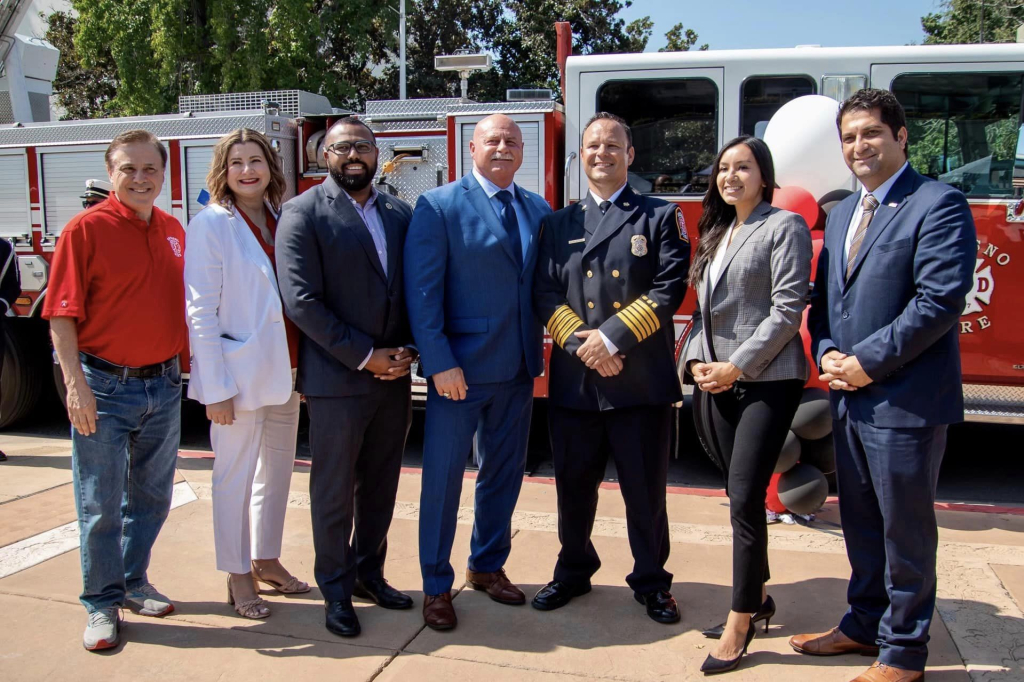 With a career of over 15 years, he brings a wealth of experience to his new role including having served as Merced Fire Chief before joining the City of Fresno.
During his time with Fresno Fire, he has led the Fire Prevention and Support Services Division and the Operations Division.
Congratulations Chief!!!
Listen to the report by KMJ's Liz Kern.