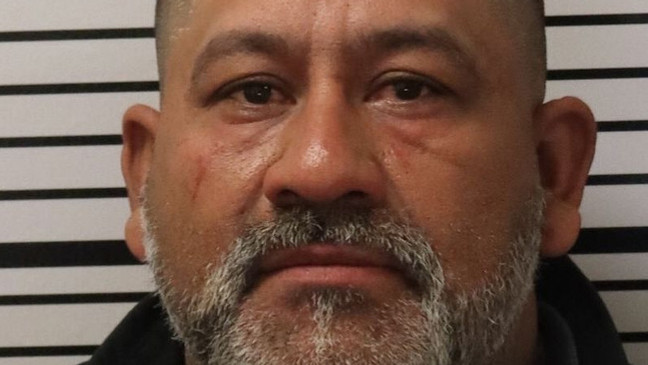 LINDSAY, CA (KMJ) – The District Attorney in Tulare County says a 41-year-old man is being arraigned Tuesday for trying to murder his pregnant wife in Lindsay.
DA Tim Ward has announced attempted murder charges against Antonio Salas Cisneros
Ward says the 41 year-old allegedly shot at his pregnant wife and unborn baby on last Thursday night, Feb. 3rd, 2022.
Tulare County Sheriff's Deputies responded to a home on the 20600 block of Road 204 in Lindsay after a call came in reporting a shooting.
Deputies arrived to find Cisneros' pregnant wife had been shot in the torso.
Her unborn baby and a toddler and were not harmed.
She was taken to the hospital and released.
Cisneros ran off after the shooting but was later arrested by Tulare County Sheriff's deputies.
DA Tim Ward said Cisneros is formally charged with premeditated attempted murder, assault with a firearm, injuring a spouse, child abuse likely to cause great bodily injury or death, and discharge of a firearm with gross negligence.
Each count is a felony.
Numerous charges are enhanced with special allegations that the crimes are a serious felony, that great bodily injury was inflicted under circumstances involving domestic violence, and that Cisneros personally used a firearm.
Cisneros faces life in prison if convicted of all charges.