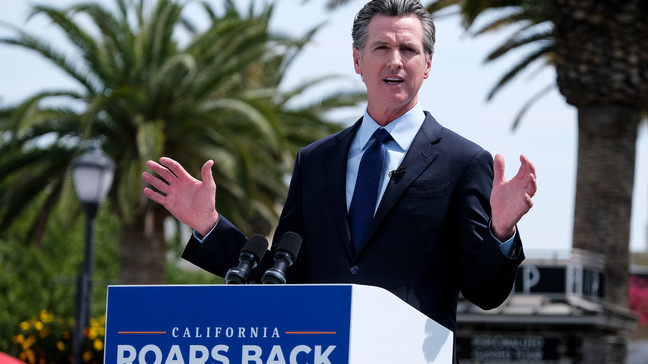 FRESNO, CA (KMJ) – The Governor visited Santa Clara County on Wednesday, speaking about his climate change investments in his state budget proposal, and plans for speeding up the implementation to zero emissions.
Governor Gavin Newsom says "it's time to move forward with an oil-free future in California."
More than $37 billion in the state budget will start investing in climate policies.
The governor said that over half of greenhouse gas emissions in California come from oil extraction and or tail pipes.
Newsom's goal is for California to accelerate the transition to zero-emission vehicles, with more than $6 billion going toward electric trucks, school buses, heavy-duty vehicles, and the addition of thousands of new charging stations.
Newsom's budget has $9 billion set aside for transportation projects including transit, rail, bicycle and pedestrian safety, and high-speed rail.
There's a billion in tax credits for companies working on climate change solutions, and $500 million for what Newsom calls "climate workforce" programs which will involve professional training.
Listen to the report by KMJ's Liz Kern.