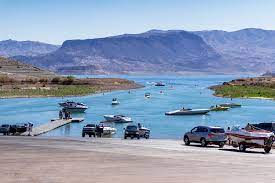 (KMJ) – California joins Arizona and Nevada, signing an agreement Wednesday to significantly reduce the amount of water pulled from the Colorado River.
The Colorado River provides a source of water for around 40 million residents and farmers from Wyoming to the U.S-Mexico Border.
Lake Mead is seeing dangerously low water levels due to rising temperatures and lack of snowpack.
The federal government declared the first-ever water shortage this past summer.
Wednesday's tri-state agreement will leave one million acre-feet of water over the next two years in the lake, located near Las Vegas.
Water agencies in Southern California, Arizona and Nevada have agreed to split the $200-million cost with the federal government.
The three states will also find water-savings from different sources.
Listen to the report by KMJ's Liz Kern.