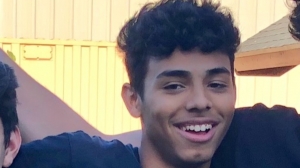 FRESNO, CA (KMJ) – A man accused of killing a Fresno teen during an attempted robbery has been found guilty.
On June 24, 2018, Fresno County Sheriff's Office received a 911 phone call stating gunshots had been fired outside a home on the 4700 block of N. Sunset Drive, near Van Ness and Rialto in Fresno's Old Fig Garden neighborhood.
Deputies arrived and found a 17-year-old boy, later identified as Nicholas Kauls, suffering from a gunshot wound.
Medics arrived and transported Nicholas to Community Regional Medical Center where he was listed in critical condition.
The Fresno County Sheriff's Office said 22-year-old Joseph Espinoza Junior tried to rob the boys.
He pulled up as Kauls and a friend were standing outside a house in Old Fig Garden.
As the boys ran – he shot at them and hit the San Joaquin Memorial student twice in the head.
Nick Kauls died a few days later.
At the time, Espinoza had been arrested on a misdemeanor charge of possession of methamphetamine, cited and released at the scene – pursuant to Prop. 47 – just prior to the deadly shooting. 
Former Fresno Police Chief Jerry Dyer, speaking at the time, said Espinoza was going on a robbery spree in order to bail a friend, Jose Figueroa, out of jail.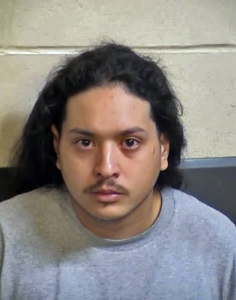 On Monday, a jury in Fresno found Espinoza Jr. guilty of Kaul's murder.
He's scheduled to be sentenced in January.