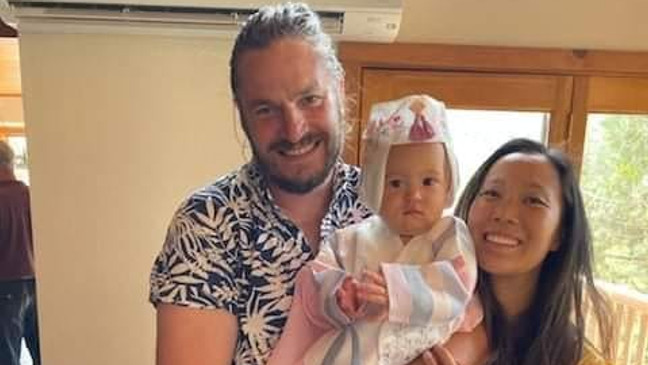 MARIPOSA. CA (KMJ) – The Mariposa County Sheriff's Office releases their findings Thursday on what many considered the mysterious deaths of a family on a hiking trail.
During Thursday's press conference at headquarters, Mariposa County Sheriff Briese said the cause of death was determined to be hyperthermia and dehydration due to the exposure.
On August 17, 2021, the bodies of 45-year-old John Gerrish, 30-year-old Ellen Chung, their one-year-old daughter Miju, and their dog, Oksi, lying next to them were found south of the Merced River Drainage on the Savage Lundy Trail, in the Sierra National Forest.
The family were found about 1.6 miles from their vehicle.
There were many theories investigated by toxicologists, environmental specialists, the FBI and other experts.
AT the time there were high levels of toxic algae in the Merced River but Mariposa County Sheriff Jeremy Briese said there was no evidence that the family drank any of the water containing the Anatoxin-A.
Toxicology reports came back negative for prescription drugs or common toxins.
They ruled out causes related to a gun or any other weapon, a lightning strike, carbon monoxide, carbon dioxide, cyanide exposure, illegal drugs, alcohol or suicide.
Instead, during Thursday's press conference at headquarters, Mariposa County Sheriff Briese said the two adults and a child succumbed to the heat.
He says the family started hiking in 74 degree weather, wearing "basic hiking attire" but were ill-prepared when the temperature rose up to 109 degrees.
"There was one 85 ounce bladder, ah water bladder backpack located with the family," said Mariposa County Sheriff Briese, who said it was empty and no other water sources were found.
The sheriff said Oksi the dog's death was not determined but likely it was linked to the heat.
Listen to the report by KMJ's Liz Kern: