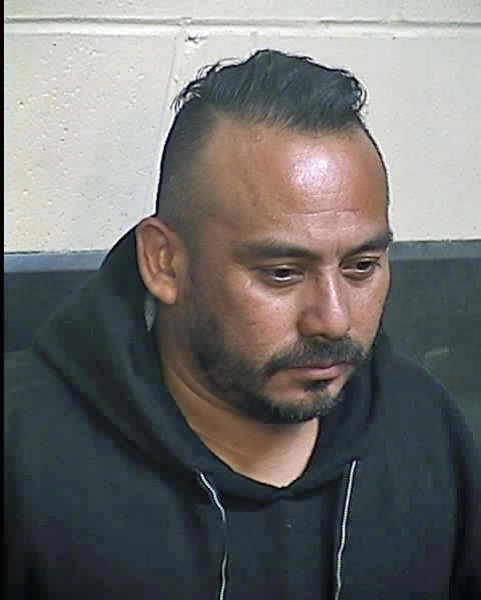 (KMJ) A Fresno man now faces a host of charges after he allegedly drove into a crowd gathered outside a Fresno taco truck earlier this month.
Here are the details of his case and charges, as released by the Fresno County District Attorney's Office:
Rolando Enrique Alvarenga-Aguilar has been charged in a felony complaint with crimes including murder, gross vehicular manslaughter while impaired, driving under the influence of alcohol causing great bodily injury, hit and run causing injury, driving on a suspended license due to a prior DUI conviction, and driving with alcohol in his system while on DUI probation. The charges are related to a vehicle collision which occurred in a parking lot near the intersection of Maple and Belmont on October 9, 2021.
It is alleged that during that collision, the 45-year-old Fresno man pulled into a parking lot, lost control of his vehicle,
and hit two individuals who were patrons at a taco truck. One of those individuals was 60-year-old Sabas Ruiz Galaviz of Fresno. He later succumbed to his injuries at the hospital on October 18, 2021.
Following an investigation by the Fresno Police Department, the defendant was located in a nearby neighborhood and found to be under the influence of alcohol.
It is further alleged that the defendant has been convicted of prior driving under the influence offenses which occurred in 2018 and 2019. The defendant is also currently pending charges in an additional case for driving under the influence for a violation that occurred in 2019.
If convicted of the charges and allegations, the defendant faces a sentence of up to 19 years to life in prison.