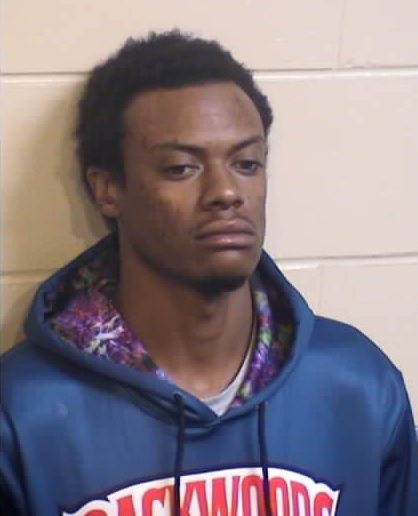 The Fresno County Sheriff's Office most wanted person of the week is:
Byron Anthony Williams of Fresno.  A judge has issued a bench warrant for failing to appear in court on charges of illegally carrying a loaded gun.
A Fresno County Sheriff's deputy on patrol in Prather found a parked vehicle that matched the description one involved in a hit and run crash where a mailbox was damaged.  The deputy contacted the driver, Byron Williams, who admitted to having a loaded gun under his seat.  The deputy recovered it and determined Williams was not permitted to carry a loaded gun.  The deputy arrested him and booked him into the Fresno County Jail.  He spent four days in custody and was released with a probation agreement, which he has since violated.
Byron Williams is African American, 24 years old, 6'5", 205 lbs. with black hair and brown eyes.
If you know the location of Byron Williams, please call Crime Stoppers at 498-7867.  All tips remain anonymous and you may be eligible for a reward of up to $1,000.