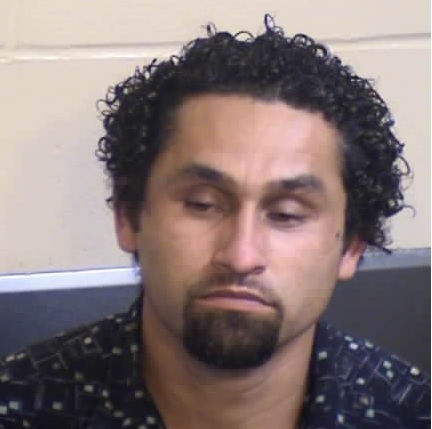 The Fresno County Sheriff's Office most wanted person of the week is:
Alberto Zamorano Jr. of Fresno. A judge has issued a bench warrant for failing to appear in court. He is facing charges of DUI, drug possession and illegal possession of a gun and ammunition.
A Fresno County Sheriff's deputy was on patrol one night near Kerman when he noticed a car stopped in the middle of the road. The deputy approached the driver who was slumped over the steering wheel. The deputy identified him as Alberto Zamorano Jr. He showed signs that he had been drinking. He was evaluated and determined to be over the legal limit for alcohol consumption. A further search revealed Zamorano was in possession of methamphetamine. He also had a sawed-off shotgun and ammunition in his car. Deputies arrested him and booked him into the Fresno County Jail. He spent three months in custody and was let out due to a federal court order release.
Alberto Zamorano Jr. is 36 years old, 5'6", 160 lbs. with curly black hair and brown eyes. He has tattoos on both arms and may have a mustache and goatee.
If you know the location of Alberto Zamorano Jr., please call Crime Stoppers at 498-7867. All tips remain anonymous and you may be eligible for a reward of up to $1,000.