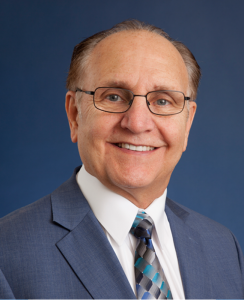 (KMJ) – Former Fresno Mayor Lee Brand ended his political career with nearly $400,000 leftover in his campaign war chest.
Now he says he will donate those funds to eight local organizations committed to higher educational and vocational training.
The organizations set to receive funds are:
1.            Roosevelt High School                                                       $100,000
2.            State Center Community College District (FCC)                     $55,000
3.            Fresno Metro Black Chamber Foundation                              $50,000
4.            The Fresno Center                                                             $50,000
5.            Youth Leadership Institute – Boys & Men of Color                 $50,000
6.            Fresno State Social Science Department                               $30,000
7.            On Ramps Covenant Church                                                $25,000
8.            EOC Valley Apprenticeship Connections                                 $25,000
In addition to releasing news of these amounts, Brand issued the following statement:
"My entire career as a public servant was to ensure Fresno's future was bright even in the depth of the great recession and the pandemic; I always focused on meeting the needs of the current crisis, while still looking forward.  There are many disadvantaged youths in our city. My hope is that the scholarship endowments I have established will encourage them to attend college or enroll in apprenticeship programs to attain good paying jobs and improve their quality of life."
Former Mayor Lee Brand will officially announce these gifts Wednesday morning at 11 a.m. at Fresno's Roosevelt High School.   Brand will then talk about his donations at Noon with KMJ's Ray Appleton.