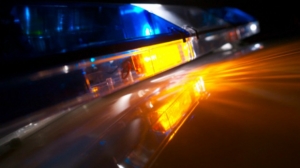 VISALIA (KMJ) — A 15-month-old child found dead in a pool in Visalia has sparked a police investigation. Detectives are appealing for information to establish if there were any suspicious circumstances leading to the toddler's death.
Officers were called to the home at the 3100 block of W. Sunnyside, close to Whitendale Avenue and University Street, on April 12th for a report of a child that had fallen into a pool. Officers arrived on scene, pulled the child out, and transferred them to the hospital. The child was confirmed dead early Wednesday.
"There was a family member at the residence at the time," said Sergeant Gary Williams.
"There has not been any arrests at this time. This is an active investigation and we're still following up on additional leads."
Neither the person at the home at the time nor the child has been officially identified.
"So what we're looking for is if someone happens to know the family, or lives in the area and has seen any suspicious activity with that family, we would like for them to contact us."
Anyone with information is asked to contact Detective Somavia of the Violent Crimes Unit at (559) 713-4727.
Hear the report from KMJ's Dominic McAndrew as it aired: