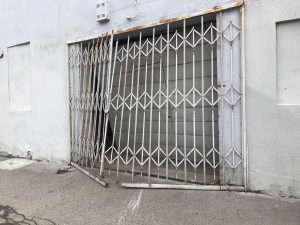 FRESNO (KMJ) — Local non-profit 'Reading Heart' is asking for the community's help to get back on track, after officials with the group reveal that they've been victim to a series of break-ins.
"The first time they broke in, and we had some stuff stored. They were going through all the different boxes, just trying to look for things," explains CEO Dwayne Ferguson. "They were stealing smaller stuff, then as it kept going on it kept progressing."
He says the incidents began February 9th.
"We had some instruments in the back that we were going to start providing for kids to learn about music, that they got into. The biggest thing they stole was our generator, it's like a $3000 generator, that runs a t-shirt machine so we could make t-shirts for the kids."
He adds that a lot of heavy equipment was taken too, including pallet jacks and dollys.
It was just over two years ago when the group was registered by Danay Ferguson. She was eight years old at the time, described as the youngest business owner in Fresno County.
"Danay was a little disturbed," reveals Dwayne Ferguson. "She couldn't comprehend why people would break in and take things. Especially when the books were going to be free for the kids.
"Her first response was 'why would they steal something that's free?' So she didn't quite understand."
The Downtown Fresno site has since been reinforced to protect it. Anyone who wants to help is asked to go to readingheart.org or email info@readingheart.org.
"Any help is needed. The main thing we really need right now to function is the equipment: the dollys and the generators."
Hear the report from KMJ's Dominic McAndrew as it aired: