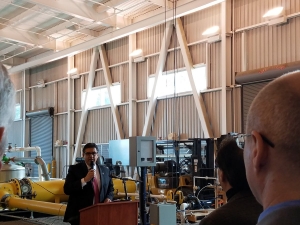 FRESNO, CA (KMJ) – Fresno State  continues to position itself as a leader in water and AG technology.
On Tuesday, it kicked off the Blue Tech Valley Cluster – which will expand plug and play space for entrepreneurs and 64 internships,
The cluster is the result of a $5 million dollar grant from the California Energy Commission.
The money will assist innovators in commercializing water, energy and agricultural technology.
University President Joseph I. Castro (pictured above) was joined by the David Zoldoske, the director of the International Center for Water Technology; along with Helle Petersen (pictured below), the project manager.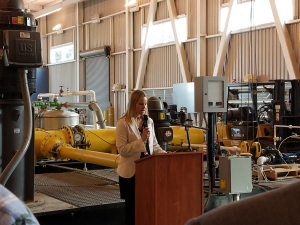 Brian Bassett (seen below) from H20 Optimizer, a company operating in the WET Incubator on campus, also spoke during the event about his journey from agronomist to business owner.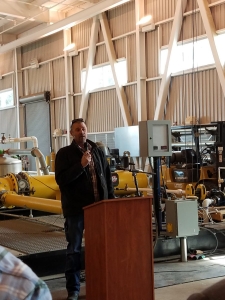 Fresno State also announced an accelerator to give a boost to entrepreneurs and companies in the early stages.