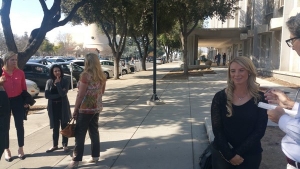 A new lawsuit targets a Valley company for selling tainted feed, linked to the death of more than a dozen horses.
A total of 13 horses were lost at the Black Fence Farm which operates near Clovis, showing horses and teaching children how to ride.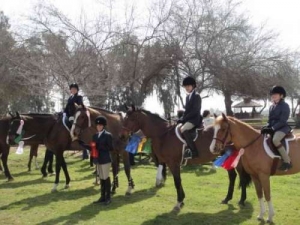 Katie Flanagan is the farm owner, who announced on Thursday, February 25th, that a lawsuit was filed in Fresno County Superior Court.
She says the feed she gave her horses from Western Milling of Goshen is to blame.
"We watched our horses die, not only for the first 48 hours, horrifically die, seizures, crashing through fences, falling down on top of buildings, the most horrific things you could ever imagine witnessing, horses were dying so violently we couldn't even get them euthanized because the vets couldn't even get next to them." -Katie Flanagan, Owner Black Fence Farm.
Attorney Sean Simpson says the State Department of Food and Ag tested the feed given to the ranch's horses, and it found toxic levels of a cattle antibiotic Monensin — which can be lethal to horses.
"They could do it right, if they didn't put profits over safety, if they had necessary safety precautions we wouldn't be here." Sean Simpson, Attorney.
Western Milling did recall 1,100 of the feed bags in question (Western Blend Horse Feed lot 5251), but Simpson says but there are still 67 bags out there.
Simpson says the suit seeks a multi-million dollar figure, and he is representing another farm in Temecula who also lost horses to the tainted feed.
"The main reason we're here is so that these people who have lost horses to either illness or death, can be treated fairly and given reasonable compensation what they've lost." – Sean Simpson.
Flanagan says the feed companies with the potential to contaminate feed with Monensin need to change their manufacturing process or go out of business.
Flanagan also wants Western Milling to pay for the loss of her horses, the new horses she has had to purchase, and pay for the care of the horses that still have lived but have been damaged and may still die from the poison.
Simpson added it is still possible this case could be settled out of court.