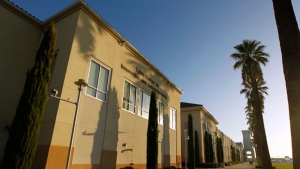 2016 is a good time to get that start-up business idea launched, and the "Innovate Fresno State" program is hoping to help Valley entrepreneurs.
Linking ventures with potential funding, the program will benefit startups and help grow existing businesses.
Under the Lyles Center at Fresno State, Iinnovate's participants have been provided with program leadership, as well as a connection to private industry.
For 10 years they have put on "The Venture Forum" – they choose five companies – work with them and at the end of 2016, those companies will pitch to angel investors.
Director Jeff Macon says one company called Decipher pitched the first year, they were small – had a few employees -and they ended up getting 200 employees based here in Fresno, and they were just bought out by an East Coast firm.
"We are looking for entrepreneurs from anywhere in the Central Valley, who are looking to help the Central Valley grow economically, we're looking to create jobs and wealth, and that could come from people from the community, from people at Fresno State, we're looking for anyone who could have a good feasible venture, who could then get a good team and be funded, and create wealth and jobs in the Central Valley." – Jeff Macon, Director, Innovate Fresno State Program.
Now is the time to start contacting Fresno State for your company to be considered for their Innovate Fresno State program..
For more information, or to find out how to participate, contact Jeff Macon through lylescenter.com or call 559-278-3763 or [email protected]