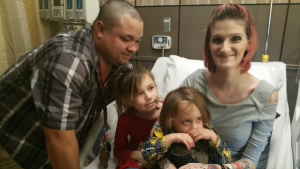 A woman from Kerman is now making a remarkable recovery at CRMC.
31-year old Sarah Portillo suffered for three years from an extremely rare digestive system disorder.
With SMA Syndrome, the stomach can't empty itself of food.
"Misery – just plain misery. If you've ever had a stomach flu or food poisoning in your life – its like that – anytime you eat anything whatsoever, even if you have too much water." – Sarah Portillo, has SMA Syndrome.
Sarah got down to 72 pounds – surviving only on IV fluids for a year and a half. Her organs were starting to fail, and she was malnourished, and became depressed – even becoming suicidal.
The UCSF medical team at CRMC took on her case with successful results.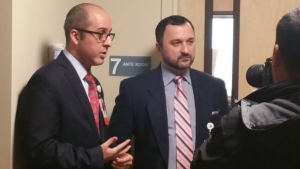 "The part that is tightened between the two vessels is bypassed. Second, we have an extra opening for the stomach to empty, so basically what she eats now is able to come out of the first part of the GI System and go to the rest of it to be digested. Now after two weeks, she is back to regular diet – she's eating and drinking and back to normal life." – Dr. Amir Fathi, Liver & Kidney Specialist with UCSF at UCSF Fresno.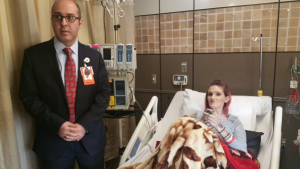 Sarah's husband, Anthony has set up a GoFundMe account under "Sarah Portillo" for expenses they incurred while he was unable to work while taking care of his wife.