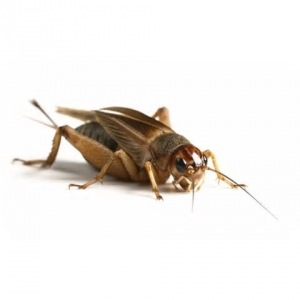 With a growing demand for protein, and the lack of new farmland to raise more livestock, speakers at a symposium in Chicago suggested insects could become an attractive alternative to animal protein sources.
Meatingplace reports the discussion took place during the 2015 Institute of Food Technologists.
Founder of All Things Bugs, LLC Aaron Dossey told the group that with a raising population and increases in protein demand, "insects are a very nutritional alternative."
His company will produce about 25,000 pounds of cricket powder this year and has received grants to research using insects as food.
He said insects are efficient, environmentally friendly, prolific, biodiverse and nutritious.
An FDA scientist noted though it would not be a simple task to add insects to a typical diet.
Still, according to Meatingplace, high-protein bars made with protein from insects by using such ingredients as cricket flour are selling well online, despite U.S. consumers providing little interest at this time.
Interest though is reportedly growing in the U.S., especially among younger consumers.