KMJ's Auto Shop Talk airs every Saturday morning from 7:00-9:00am with hosts, Greg Lane, Roger Vogt and Darryl Lowitz. Call the guys with your auto repair questions at (559) 490-5858 & (800) 776-5858 or visit them on Facebook.
KMJ's Auto Shop Talk revved up for the first time in 1984 and was hosted longtime KMJ announcer Craig Hansen until his retirement in 2018. Greg Lane is now at the steering wheel of one of KMJ's most popular weekend programs.
About Roger Vogt…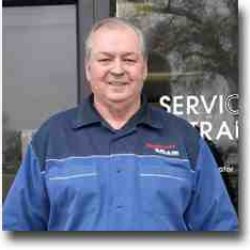 In 1968, Roger Vogt left his surfboard in San Diego and picked up an automotive degree from C.O.S. two years later. After a seven year career at Mahoney-Odell Ford, Roger opened his own shop, Performance Auto Diesel & Air, in 1977.  He added an A/C parts warehouse in 1987. Roger continues to be a hands-on Master Level Technician with an emphasis on air-conditioning for both auto and agriculture. Roger is a member of the Mobile Air Conditioning Society (MACS) and a member of the Visalia Chamber of Commerce. Roger currently serves on the Board of Directors for the Better Business Bureau, Central Valley Division.