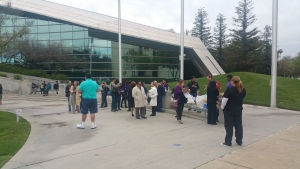 FRESNO, CA (KMJ) – An informational hearing took place Wednesday at Fresno's City Hall, on the eve of the scheduled vote on President Donald Trump's health care proposal, and the day before the seventh anniversary of the signing of the Affordable Care Act (ACA).
Fresno City Hall was packed with people, the overflow filing into the second floor balcony to listen to local and state experts speak about the impact the proposal, if passed on Thursday, would have on Central Valley families.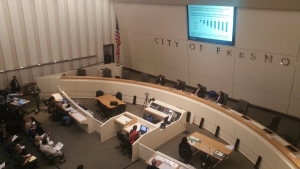 "This plan will absolutely pull the rug out from under them. The most vulnerable Americans will return to the days of rising and uncompensated care for our hospitals, and leaving 24 million people with fewer or no benefits at all." -Assemblymember Dr. Jim Wood.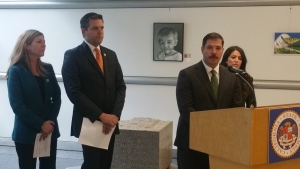 The hearing was organized by Assemblymember Dr. Jim Wood (D-Healdsburg) the Health Committee Chair, and Assemblymember Dr. Joaquin Arambula (D-Fresno), the Chair of the Budget Subcommittee, and attended by Fresno City Councilmember Esmeralda Soria and other speakers including Kendra Rogers, from Children Now, who spoke of the risk of many ofCalifornia's children losing their healthcare or having reduced coverage.
Dr. Joaquin Arambula said billions of dollars are at stake – as are lives.
"Up to eleven thousand people will die next year, because of this removal of federal funds." – Assemblymember Dr. Joaquin Arambula.
Dr. Arambula wants to ensure low-income Californians retain their access to health care.
Click below to listen to the report by KMJ's Liz Kern: