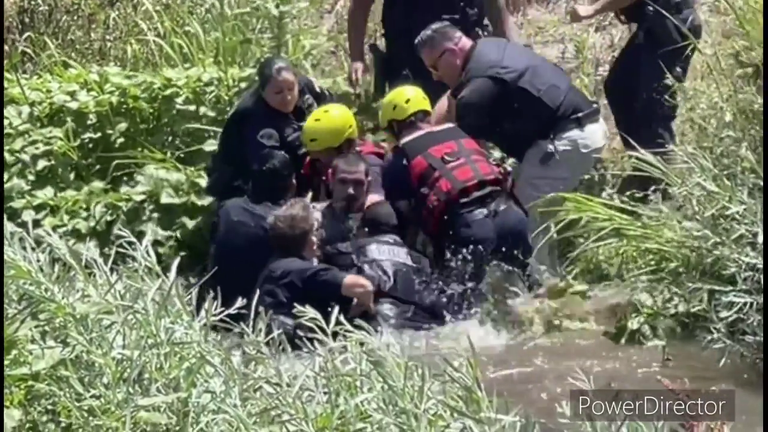 PORTERVILLE, Calif. (KMJ/FOX26) — A man was arrested Wednesday afternoon following a possible burglary in Porterville.
According to the Porterville Police Department, officers were called to a possible burglary that was taking place near Morton Avenue and Prospect Street around 12:30 p.m.
Officers say they were able to spot the suspect, who then ran off and jumped into a small ditch that was filled with water.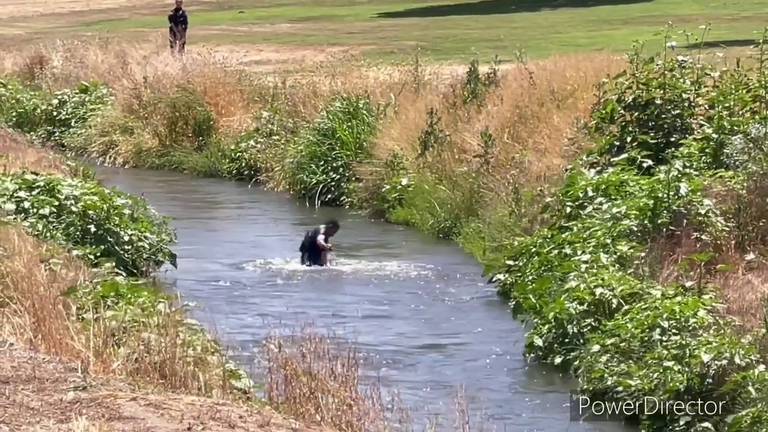 Porterville police say they tried to speak with the suspect, but he resisted their orders and refused to get out of the water.
That's when officers jumped into the water and pulled him out.
He has yet to be identified but Porterville police say the suspect has felony warrants and seemed to be under the influence.