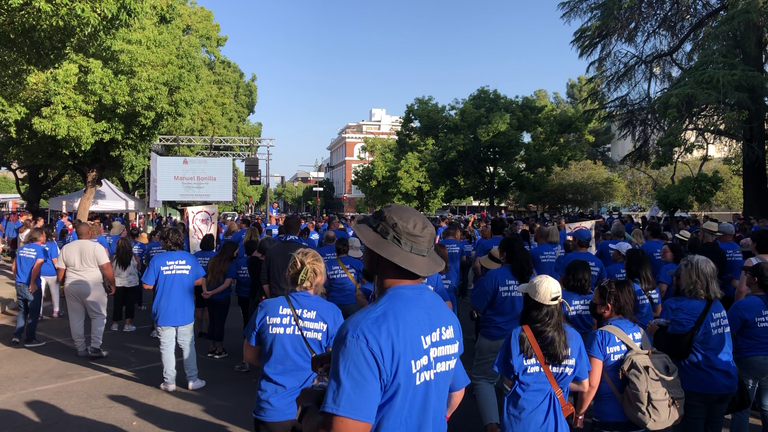 FRESNO, Calif. (KMJ/FOX26) — The Fresno Teachers Association (FTA) says it has had enough of the status quo in the district.
Members rallied in Downtown Fresno Wednesday evening; calling for drastic changes from the district leadership.
The rally focused on bringing attention to the FTA's proposal, which includes reducing class size, after-school tutoring, emphasizing literacy and school safety.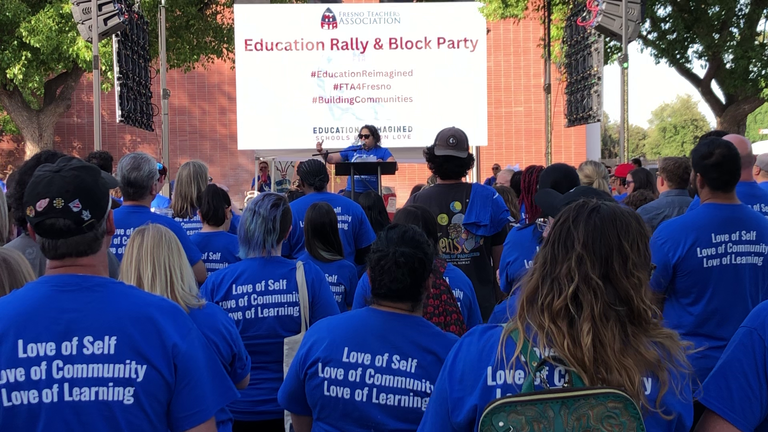 "This rally represents a critical moment for the future of education in Fresno Unified," said Manuel Bonilla, President of the Fresno Teachers Association. "We believe that every student deserves a highquality education, and every educator deserves a supportive teaching environment. Our extensive plan, developed with input from dedicated professionals, addresses the urgent need for improved learning environments and sets forth a comprehensive strategy to achieve this goal."
Over one thousand people were expected to attend this rally.