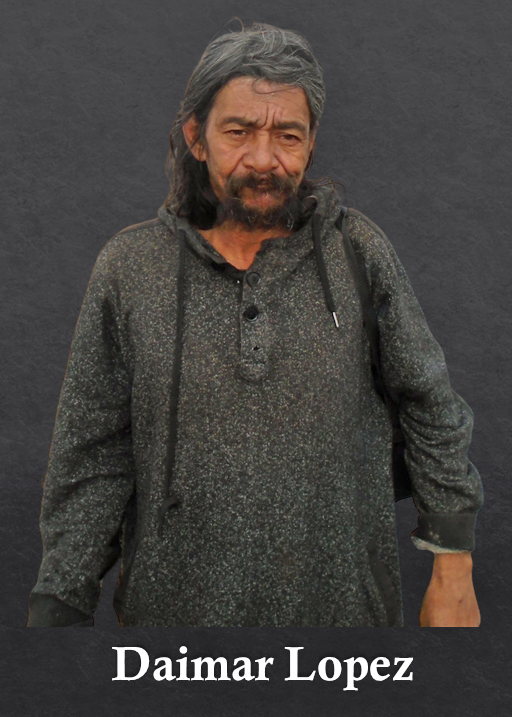 FRESNO, Calif. (KMJ/FOX26) — The Fresno County Sheriff's Office is asking for the public's help locating the family of 59-year-old Daimar Lopez.
Lopez died in a deputy-involved shooting on May 16th.
Fresno County Sheriff's homicide detectives and the Coroner's Office have searched numerous personal records, but have been unable to find family members of Lopez, a homeless man in Caruthers.
Locating immediate family members is a necessary process in order for our office to release the body and allow the person to have a proper burial.
Deputies responded to a call of a man, later identified as Lopez, brandishing a knife at the Caruthers Fairgrounds.
Student-athletes were training when they said Lopez made contact with them. Two coaches confronted him and that is when they said he pulled out a knife.
Lopez walked away and a parent of one of the students approached they said he pulled out a larger knife and tried to stab them.
The parent called 911 and told them which way Lopez was going.
When deputies arrived they told Lopez to drop the knife. When he refused they used less-lethal bean bags, which did not stop him.
They say Lopez charged deputies while holding the knife and three deputies shot him.
EMS personnel tried to save Lopez but he died at the scene.
If you have information that can help this investigation, please contact Detective Aurelio Flores at 559-600-8208.
You may also remain anonymous by calling Valley Crime Stoppers at (559) 498-7867 or www.valleycrimestoppers.org.
by Stephen Hawkins/KMPH FOX26