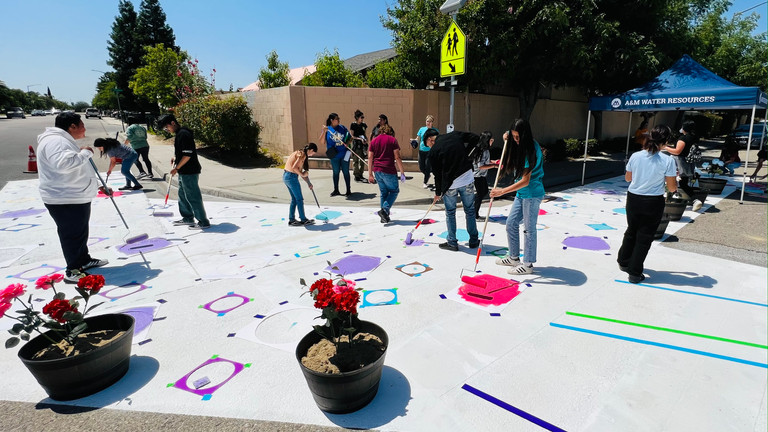 PARLIER, Calif. (FOX26) — A new "pilot program" kicked off Wednesday with the painting of a new crosswalk where 13-year-old Fernanda Perez-Aldama was killed in February.
The 7th grader from Parlier Junior High School was struck by a vehicle while walking home from an after-school program around 6 p.m. on Friday, February 10.
Parlier Police Department told FOX26 the crash happened at the intersection of Madsen and Amigo Avenues, around the corner from the campus.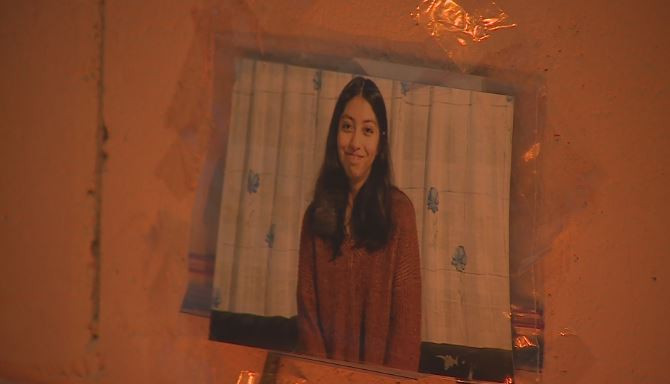 Police Chief David Cerda said The City of Parlier, an engineering company, and school kids helped paint the crossing in hopes it will make it safer for kids around Parlier.
"We want to make sure that the community knows that we're investing in safety for our kids," he said. "For the residents all pedestrians so it's pedestrian safety."
And hopefully, prevent another tragedy near Parlier Junior High School.
"Any town, especially a small town where everybody knows each other, you know the whole town grieves," said Cerda. "We're all in mourning over the sad tragedy at this particular crosswalk."
The city manager says a budget request was immediately made after the tragic accident to make the crosswalk more visible.
"It's a new innovative idea that our city planning development team came up with," said Cerda. "It's having the kids, engaging the kids, getting involved and letting them know, the community know that we are doing things to help improve the safety of our kids and our community."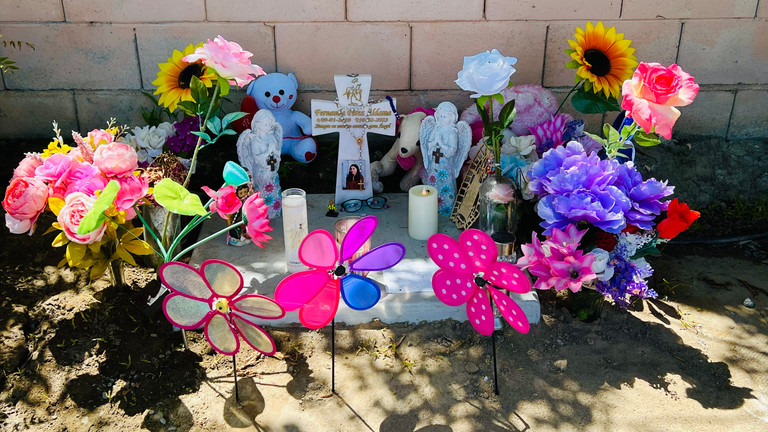 "This is something that we're hoping will heal the community after that accident," said Parlier City Manager Sonia Hall.
The new crosswalk leaves a permanent memorial just yards from the flowers that remember a life, lost too soon.
The City of Parlier said several of the students felt honored and excited to take part in this project. Students felt this was a way for them to help slow traffic down after the tragic loss of their classmate.
by Sophia Lesseos | FOX26