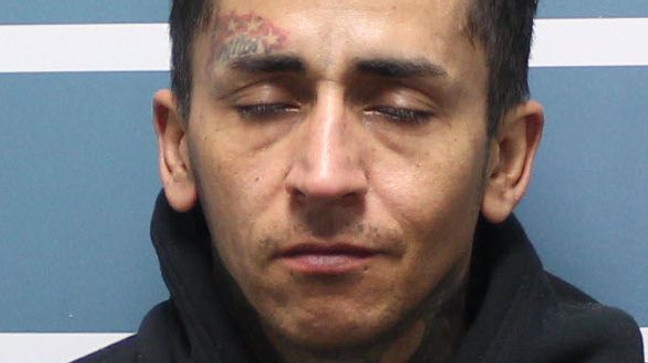 VISALIA, Calif. (KMJ/FOX26) — A Visalia man convicted of setting fire to his ex-girlfriend's home while she and her children were inside was sentenced to life in prison.
38-year-old Mark Martin was convicted in August on four counts of attempted murder with premeditation and deliberation, one count of arson, and one count of first-degree residential burglary.
He possesses multiple felony convictions for receiving stolen property, carrying a loaded firearm, burglary, and vandalism.
On Tuesday, the court sentenced Martin to life in prison for attempted murder and arson.
Martin broke into the garage of his ex on Super Bowl Sunday, Feb. 7th around 6:30 p.m., and used gasoline to start a fire.
Everyone was able to get out of the house safely.
Fire and police personnel determined arson as the cause of the fire.
Law enforcement obtained video from nearby residences that captured a man on a BMX bicycle riding to and from the area of the residence during the time of the fire.
Martin was known to travel on a BMX bike and was positively identified.
Police discovered a Snapchat post by Martin directed at his ex-girlfriend about the seriousness of his intentions and the fear that he hoped the fire caused her.
He was arrested on February 9th.
Evidence presented at trial displayed a pattern of harassment and threats made prior to the incident by Martin including voicemails to his ex-girlfriend wishing she would "die a slow death" and "burn to death."
A note was also left on her car threatening her new boyfriend to end their relationship.
Additionally, statements came out that Martin bragged about setting the fire less than an hour after the incident.
A Tulare County jury found Martin guilty of attempted murder and arson on August 24, 2022.
According to current California sentencing laws, Martin will not be eligible for a parole hearing until 2051.
by Stephen Hawkins/KMPH FOX26
Listen to the report by KMJ's Liz Kern.