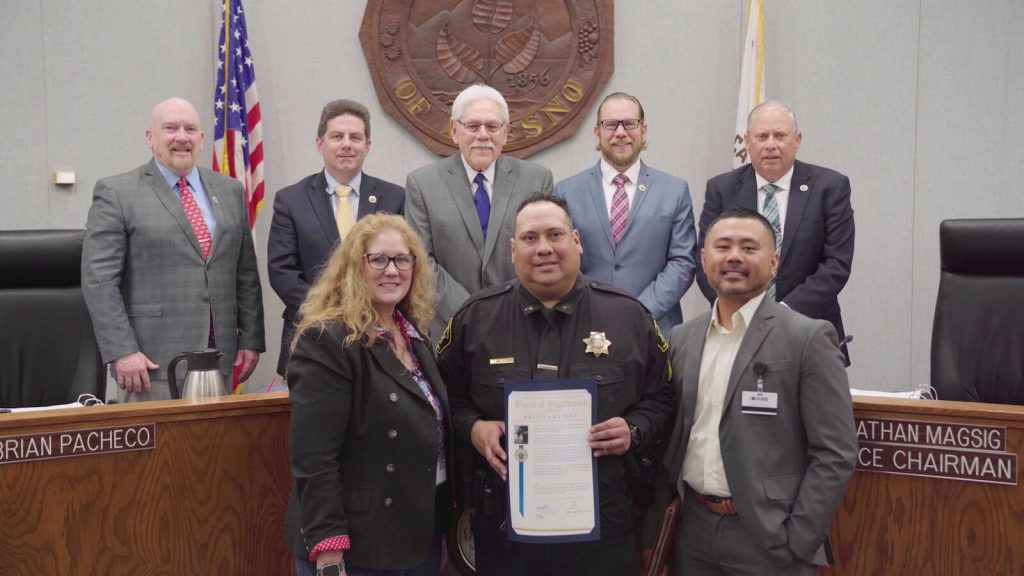 FRESNO, Calif. (KMJ/FOX26) — A senior security officer for the Fresno County Clerk's Office has been recognized for his heroic acts that possibly saved a life.
Sergeant Carlos Perez responded to a call for an elderly man suffering a medical episode on February 22 during a visit to the Clerk's office.
According to a press release, the elderly man was non-responsive and without a pulse. Officer Perez was quick to react and started performing CPR.
This lasted seven straight minutes until EMS arrived.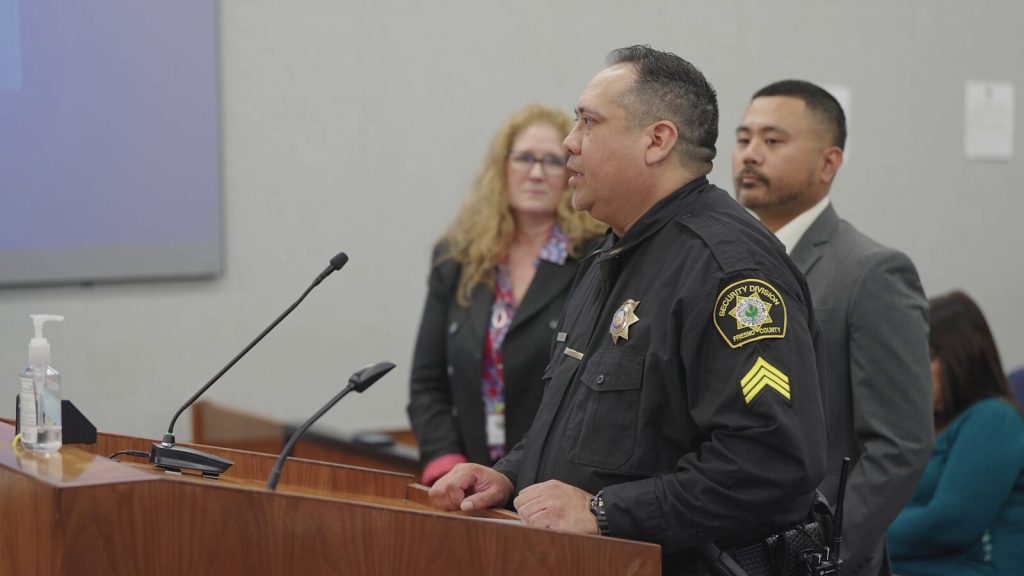 The elderly man was rushed to the hospital after leaving the building with a pulse and signs of life.
On Tuesday, the Fresno County Board of Supervisors heard from the Clerk's office about how proud they were of his service that day.
I'd like to stress to everyone to receive some first-aid CPR training. You never know when the times comes where you might need it for a family member, friend or a stranger," said Perez.
"You are what is best, here in Fresno County and what makes up great," said Fresno County Supervisor Nathan Magsig.
The current status of that patient is unknown.