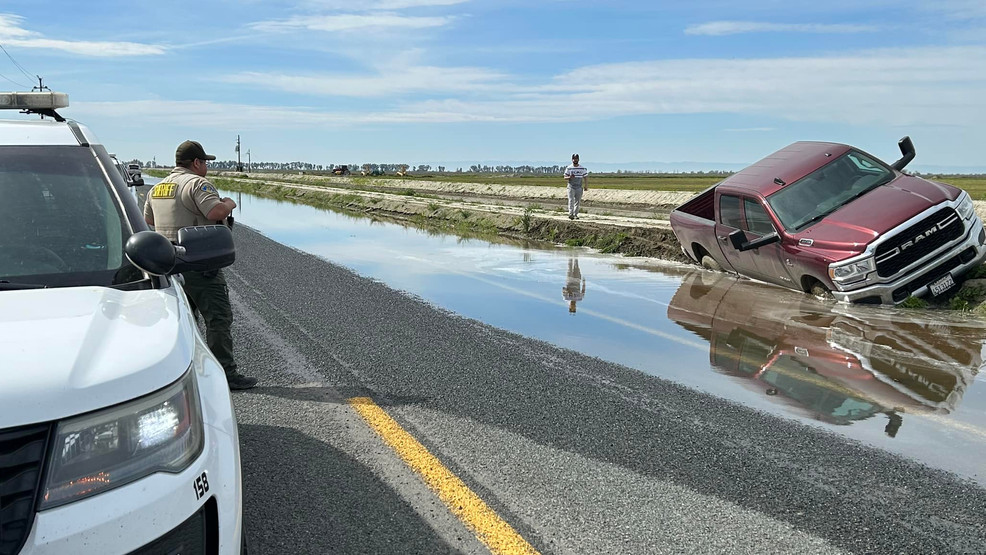 TULARE COUNTY, Calif. (KMJ/FOX26) — A driver needed some help Tuesday after deputies say they ignored a road closure sign and got stranded in Tulare County.
According to the Tulare County Sheriff's Office, deputies were told about a driver who ignored a closure sign near Avenue 112 and Road 40 near Alpaugh.
When deputies arrived, they noticed that a good Samaritan had pulled a Dodge truck from a flooded area.
This isn't the first-time drivers have ignored road closure signs in Tulare County.
Over the weekend, a group along with their dog drove through flooded water and needed to be rescued from the area.
"Please keep in mind that flooded roadways AND embankments are NOT safe to drive on," said the Tulare County Sheriff's Office. "If there are road closure signs, it is YOUR safety to follow them!"