FRESNO, Calif. (KMJ/FOX26) — Traffic is backed up on Highway 99 in Fresno Friday morning due to a crash involving a big rig.
The crash happened around 4:00 a.m. near Shaw Ave.
CHP says an SUV swerved in front of the big rig, which caused the driver to overcorrect and lose control.
The big rig flipped and spilled its cargo on the highway.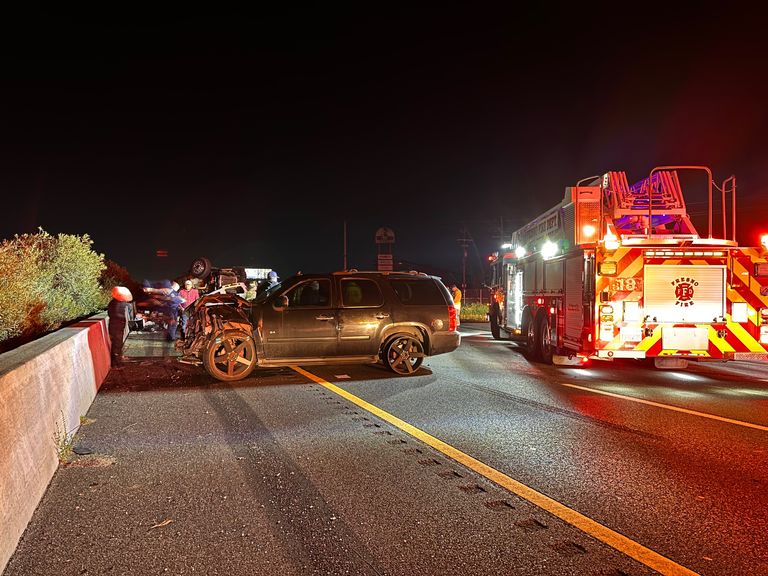 The trailer was loaded with barrels containing an unknown chemical so CHP closed the southbound lanes between Shaw and Herndon Avenues.
Fresno Fire responded to the scene and determined the chemical was not hazardous so CHP reopened one lane to traffic.
A second lane was opened after crews cleared debris from that lane.
CHP says the highway will not be fully open for several hours.