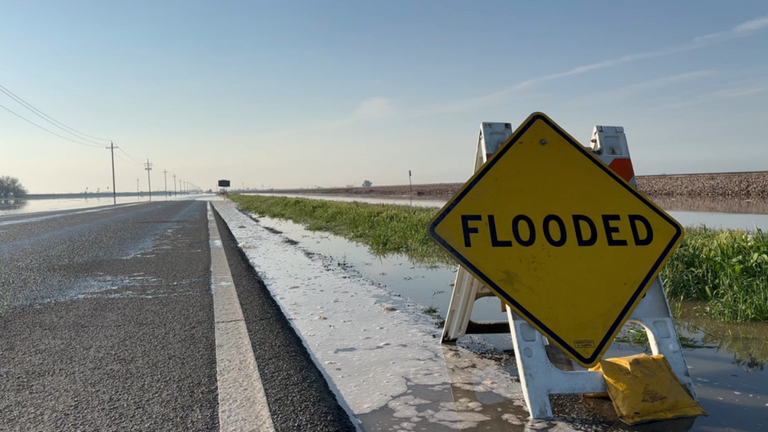 CORCORAN, Calif. (KMJ/FOX26) — The Tule River is flooding a large area of Kings and Tulare Counties.
There are multiple closures and all of Highway 43 is closed in Tulare County.
The Tule River originates in the Sierra Nevada east of Porterville and has been overwhelmed by the amount of water from a series of atmospheric rivers that have moved through California.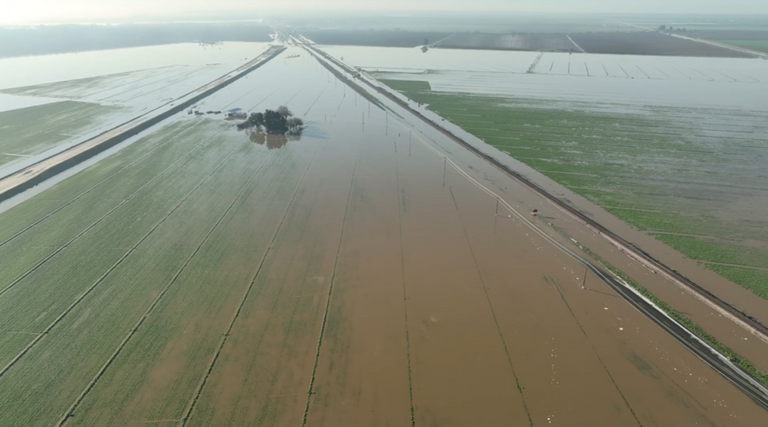 The river used to empty into Tulare Lake, but its waters have been diverted for irrigation. However, the river does reach Tulare Lake during floods.
Tulare Lake is just outside the city of Corcoran.
It's unknown when Hwy. 43 will reopen but more rain is in the forecast as early as Sunday.