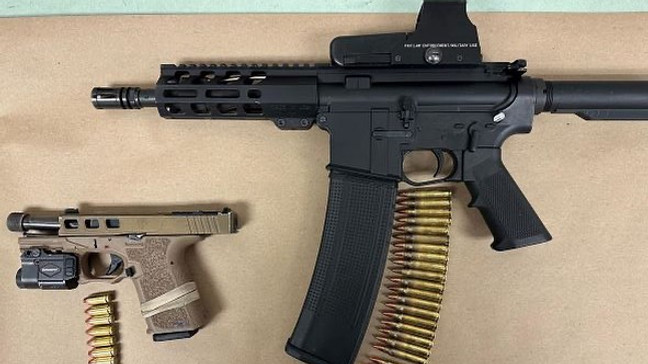 FRESNO, Calif. (KMJ/FOX26) — Two teenagers were arrested and now face several charges after they were caught with loaded firearms in southeast Fresno.
According to the Fresno Police Department, officers spoke with two boys in a vehicle near Peach and Huntington Avenues.
Officers say the driver in the vehicle didn't have a license and their vehicle had to be towed.
Prior to the tow, however, Fresno Police say they found two loaded firearms inside the vehicle.
Both teens, officers say, are on juvenile probation and are active gang members. They were arrested and booked into juvenile hall where police say they face several firearm-related charges.
by FOX26 News/KMJ