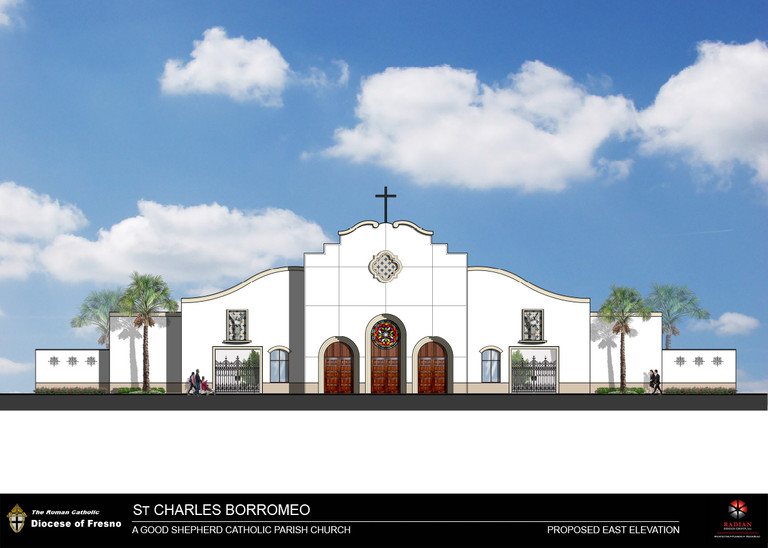 VISALIA, Calif. (KMJ/FOX26) — The South Valley is getting a new church.
The Catholic Diocese of Fresno will celebrate a Mass of Dedication for St. Charles Borromeo.
St. Charles church is located at Caldwell Ave. and Akers St. in Visalia.
The new church will be the largest parish church in North America with seating for 3200 people.
The Diocese of Fresno, Bishop Joseph Brennan, and Good Shepherd Parish will celebrate the Mass of Dedication for St. Charles Borromeo on Thursday at 2:00 p.m.
The ceremony signifies the opening of the church and is expected to be at capacity.
Father Alex Chavez of the Good Shepard Parish said, "Not only is this church beautiful but its size will better serve the expanding Valley and more directly, the expanding community of Visalia."
The Roman Catholic Diocese of Fresno is home to 1.3 million Catholics.