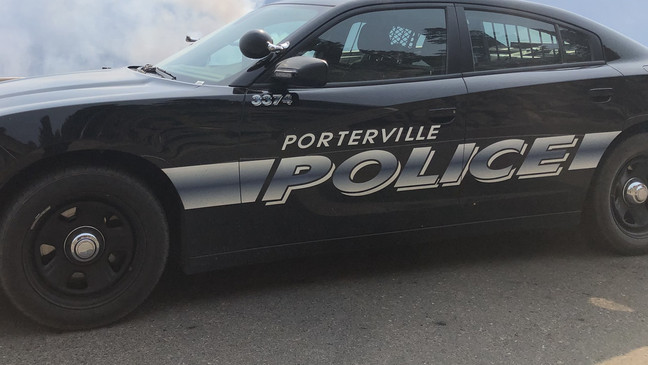 POPLER, Calif. (KMJ/FOX26) — A 63-year-old Tulare County man was arrested after detectives say he was found to be in possession of child pornography.
After receiving information from the Department of Justice Internet Crimes Against Children (ICAC) Taskforce, the Porterville Police Department opened an investigation into Steven Daniel Jones, for potentially being in possession of child pornography.
Through the course of the investigation, detectives obtained evidence they say indicated Jones had downloaded pornographic images and/or videos of children under the age of 18 at the time he was residing in Porterville.
Based on this investigation, an arrest warrant for Jones was obtained for the crime of possession of child pornography and a search warrant was obtained for his residence in Poplar, west of Porterville.
Detectives contacted Jones around noon on Wednesday at his residence in the 14000 block of Imperial Road where he was taken into custody.
They also served the search warrant at his residence where they collected a variety of electronic devices for further investigation.
Jones was later booked at the Tulare County South County Detention Facility. He is being held in lieu of $25,000 bail.
Anybody with any information regarding this case is encouraged to contact the Porterville Police Department General Investigations Unit at (559) 782-7400.
by Stephen Hawkins/KMPH FOX26
Listen to the report by KMJ's Liz Kern.