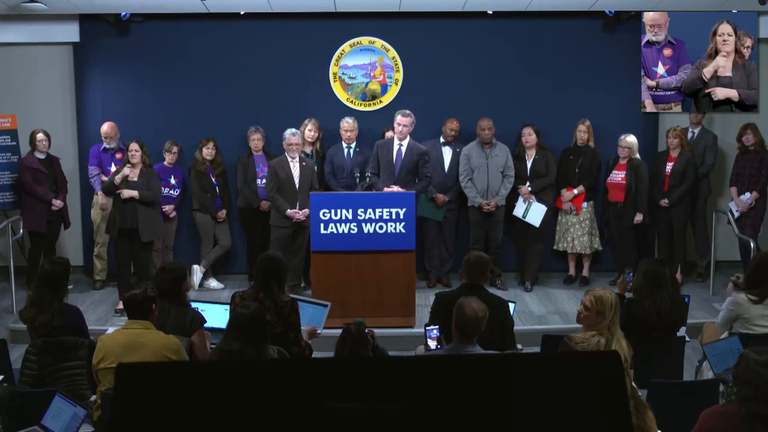 SACRAMENTO, Calif. (KMJ/FOX26) — Gov. Gavin Newsom held a news conference on Wednesday with Attorney General Rob Bonta, state Senator Anthony Portantino (D-Burbank), other legislative leaders, and gun safety advocates, to announce Senate Bill 2, new efforts to advance gun safety legislation.
SB2 would update the state's concealed carry licensing process and ban anyone younger than 21 from having a permit to carry their gun concealed, impose strict gun storage, require all permit holders to have more training, including on how to safely store and transport guns, and limit where permit holders could carry firearms in public.
During the question and answer part of the news conference, a reporter asked the governor about statements made by Fresno County District Attorney Lisa Smittcamp following the murder of Selma Police Officer Gonzalo Carrasco Jr. on Tuesday.
The comments were related to Assembly Bill 109, which allows for current non-violent, non-serious, and non-sex offenders, who after they are released from California State prison, are to be supervised at the local County level, according to County of Los Angeles Probation.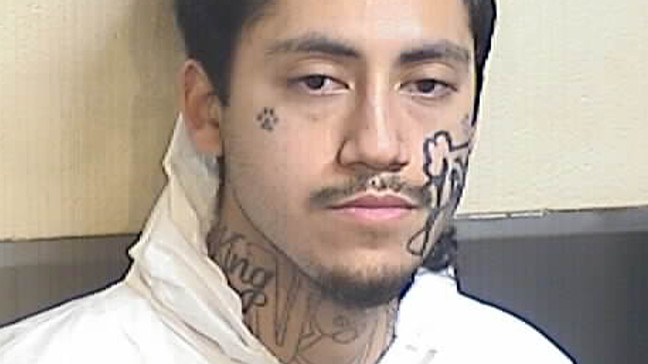 The suspect, 23-year-old Nathaniel Dixon of Selma, was sentenced to 5 years and 4 months in March of 2022 but because of recent changes to the law, he was released in September and placed on Post Release Community Supervision.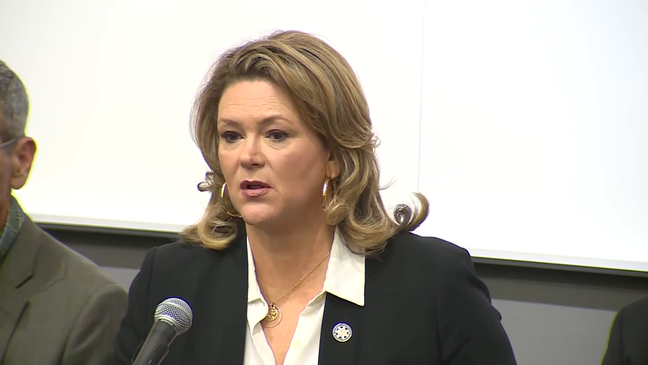 "Governor Gavin Newsom, and every legislator in the state of California who supports this over-reaching phenomenon they try to disguise as legitimate criminal justice reform, has the blood of this officer on their hands," Smittcamp said in the statement.
At the news conference, Newsom said "Why doesn't she [D.A. Smittcamp] blame herself? She should blame herself. I've been listening to this for years from her. She has the prosecutorial discretion. Ask her what she did in terms of prosecuting that case."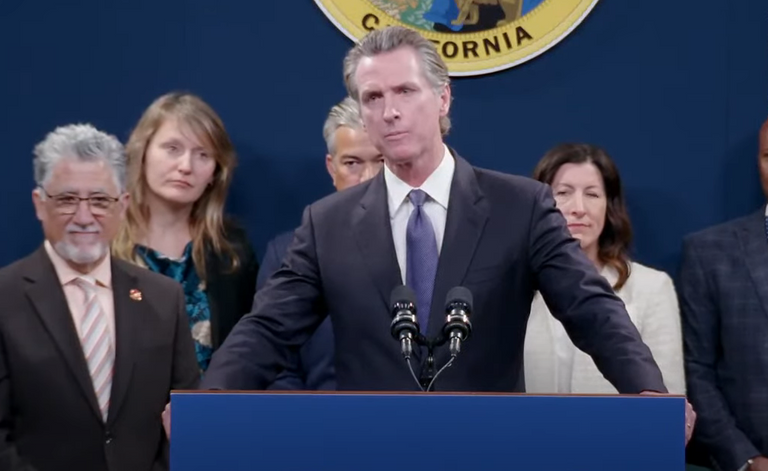 I'm sick and tired of being lectured by her on public safety — sick and tired.

-Gov. Gavin Newsom
Gov. Newsom said "So, with all due respect to her statement, she [D.A. Smittcamp] should be ashamed of herself and should look in the mirror."
Another question was asked about the Tulare County Sheriff saying he would ask Gov. Newsom to allow death penalties in some cases, referring to the Goshen massacre that killed 6 people including a 16-year-old mother and her 10-month-old baby.
Newsom didn't answer the question about the death penalty, he just said, "I think we should find the perpetrators. I think we need to close that case."
From a Governor's Office spokesperson:
The Fresno DA chose not to charge this suspect to the full extent of the law, which would have ensured that he spent decades in prison.
On background:
"After initially charging the suspect with 10 offenses, the Fresno DA agreed to a plea agreement with only 2 charges that carried a sentence of 5 years and 4 months. He was not convicted for his violent conduct at the time of his arrest, during which he had two illegal loaded guns in his car, he lunged at an officer and tried to grab the officer's firearm, and forcefully resisted arrest. At the time of his crimes he was also under a domestic violence restraining order and had recently failed on probation for a prior strike conviction — an armed robbery with a deadly weapon the year before."
by Stephen Hawkins/KMPH FOX26/Liz Kern/KMJ
Listen to the report by KMJ's Liz Kern.