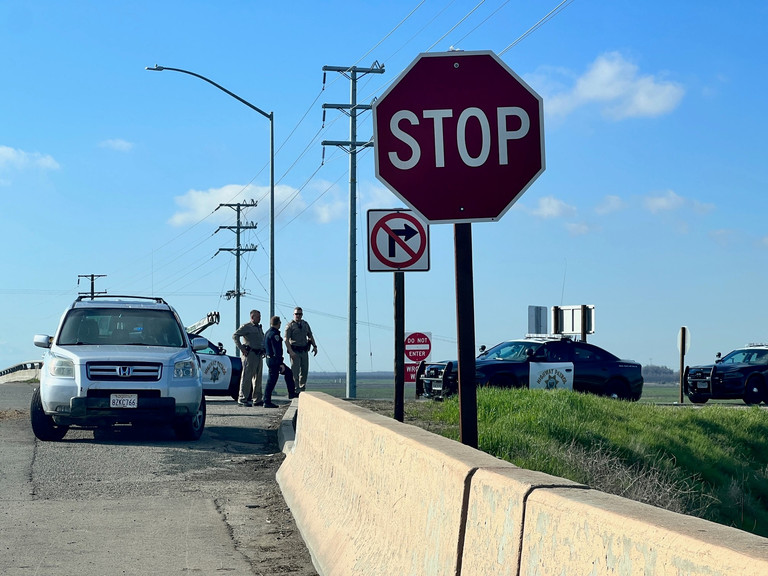 FRESNO COUNTY, Calif. (KMJ/FOX26) — A man is now in custody following a lengthy chase involving nine officers and a helicopter through both Fresno and Tulare County.
According to the California Highway Patrol, an over tried to pull over a driver Monday afternoon for speeding in an SUV near Easton.
Officers say that the driver, who was not identified, failed to pull over and started to taunt the officer by standing through his sunroof while driving. He was also seen driving as high as 110 MPH and going as slow as 40 MPH during the chase, all while pretending to pull over.
Toward the latter half of the chase, officers say the driver cut through a field and jumped onto Highway 99 south.
Ultimately, the driver finally pulled over on Highway 198 in Tulare County after a total of nine officers and a CHP helicopter were on his tail during the chase.