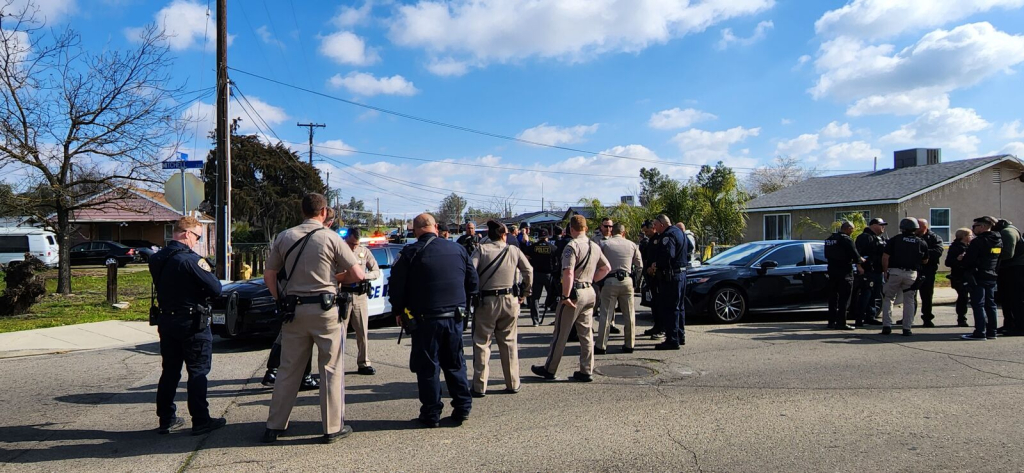 4:20PM UPDATE: The Selma Police Department has confirmed the officer involved in Tuesday's shooting has died from his injuries after being taken to Community Regional Medical Center.
UPDATE: Please let the community know that families can pickup students at Eric White Elementary near Almond and Mitchell Streets. Mitchell Street between Fig and Rose is closed to pedestrians and motorists as our investigation continues. We have our shooting suspect in custody. There are no outstanding suspects. – Tony Botti, Fresno County Sheriff – Coroner's Office PIO
Fresno County Sheriff – Coroner's Office PIO
SELMA, Calif. (KMJ/FOX26) — Eric White Elementary School was locked down Tuesday morning following an officer-involved shooting.
Shots were fired on Pine Street at Mitchell Ave. around 11:45 a.m.
The Fresno County Sheriff's Office confirmed a Selma police officer was hit but their condition is not known.
The sheriff's office says one person of interest has been detained.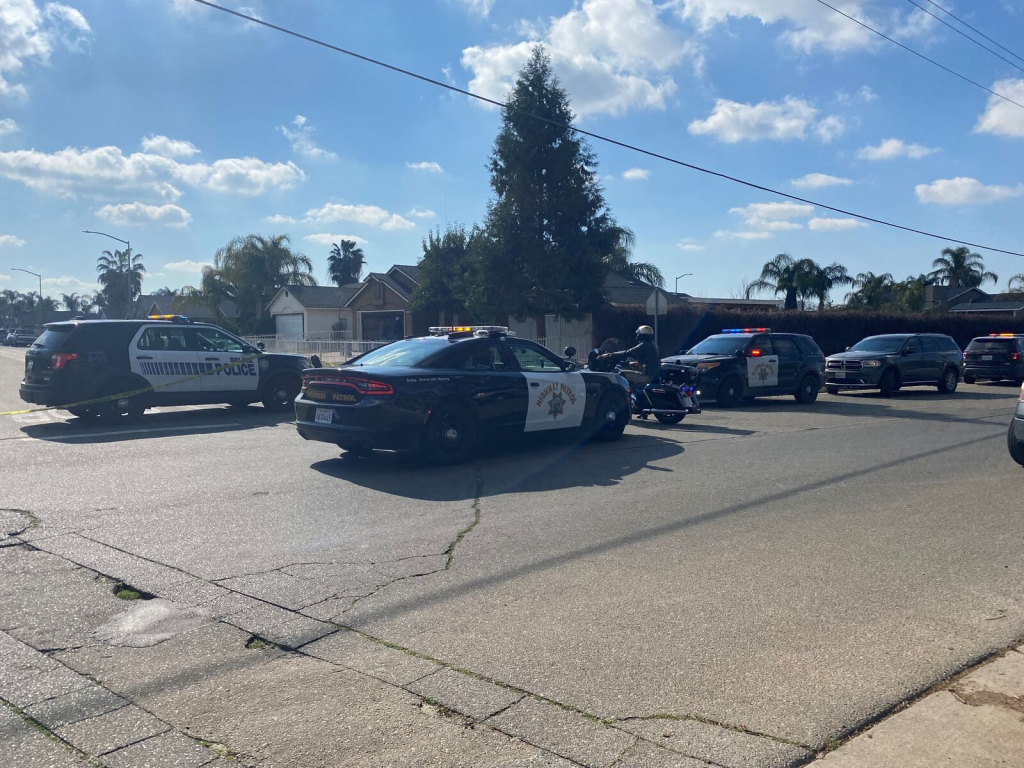 A witness told our FOX26 News photographer that he put a tourniquet on an officer that had been shot before the ambulance got there.
The Selma Police Department notified the school to go on lockdown as a safety precaution.
The shooting happened a couple of blocks from the school.
Heavy police presence in Selma, Eric White Elementary locked down (Photo: Michael Tellez / FOX26)
The school says all children are safe indoors and the school will remain locked down until police have the area cleared.
Parents are instructed to not go to the school until the all-clear has been issued.
There are Selma police officers, CHP, and Fresno County sheriff's deputies at the scene.
The Fresno County Sheriff's Office is the lead investigating agency.