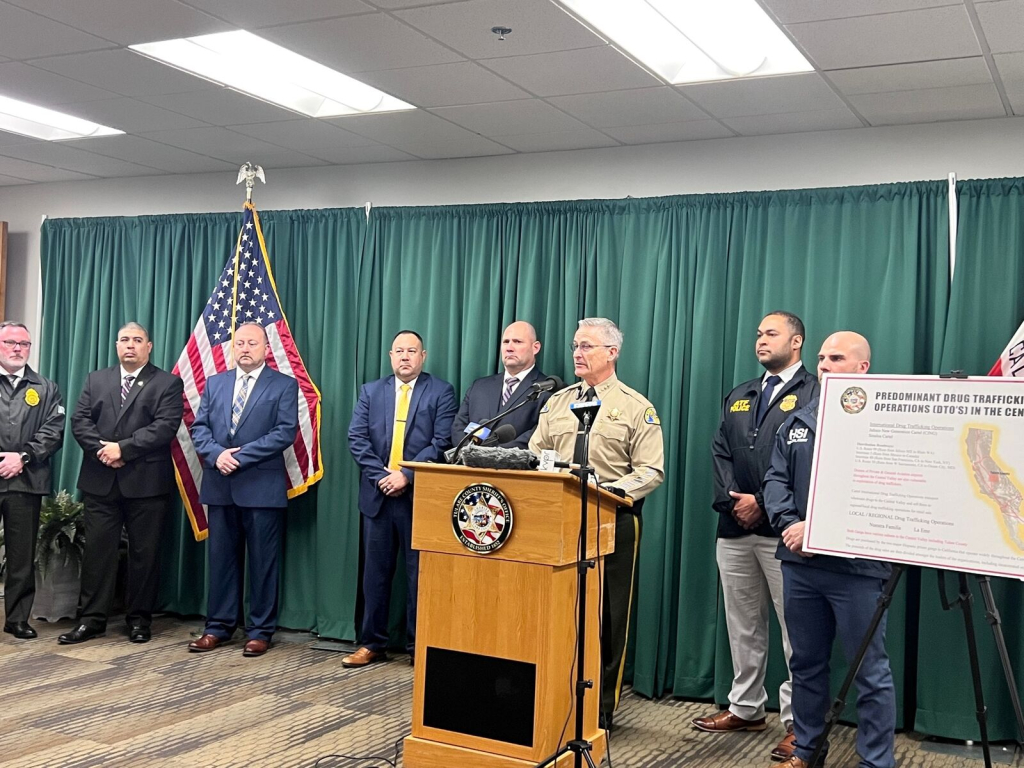 VISALIA, Calif. (KMJ/FOX26) — Tulare County Sheriff Mike Boudreaux held a news conference on Monday to announce new details in the Goshen homicides, including an updated reward and a plea to the governor.
Sheriff Boudreaux says investigators are working around the clock and he expects that arrests will be made soon.
In his press conference on January 18, the sheriff said a shooter stood over a 16-year-old mother clutching her 10-month-old baby and shot and killed them in a brazen attack, while other family members were shot inside the home in the central California farming community.
On Monday, Sheriff Boudreaux said the autopsy has returned and it has revealed that all 6 victims died by gunshot wounds during the massacre that took place on January 16th in Goshen.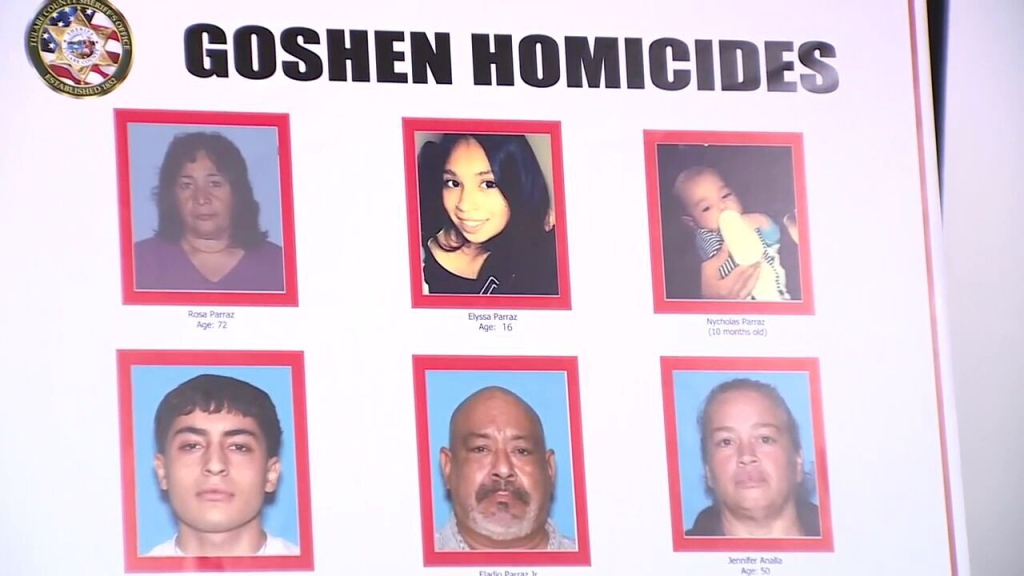 The victims:
72-year-old Rosa Parraz
52-year-old Eladio Parraz Jr.
50-year-old Jennifer Analla
19-year-old Marcos Parraz
16-year-old Alissa Parraz
10-month-old Nycholas Parraz
Sheriff Boudreaux announced the reward for the killers has been increased to $20,100.
The $100 was donated by a woman from Maine. She sent a heartfelt letter saying that her heart was broken by the tragedy.
The reward also includes $10,000 from ATF, $5,000 from Crime Stoppers, and $5,000 from a man in New York who wishes to remain anonymous.
The sheriff says he expects another $10,000 to be added later this week.
Sheriff Boudreaux says if the reward leads to a capture and conviction of the suspects, he will personally ask Gov. Gavin Newsom to lift the ban on the death penalty, especially in cases involving children. California's governor put a moratorium on capital punishment in 2019.
I would like him [Gov. Newsom] to lift the ban on the death penalty in cases where small children are murdered. This should be a death penalty case.

-Tulare County Sheriff Mike Boudreaux
16-year-old Elyssa Parraz and her 10-month-old son Nycholas were both shot in the head execution-style, Sheriff Boudreaux said.
The sheriff says all 6 people were killed in a cartel-style execution, by suspects who they believe are from the Central Valley.
Sheriff Boudreaux says it's not known at this time if it was the work of a cartel but there are two cartels operating throughout the state; the Jalisco New Generation Cartel (CJNG) and the Sinaloa Cartel.
Many of the cartels work closely with local gang members.
Investigators suspect the killings are gang-related and may have ties to cartels.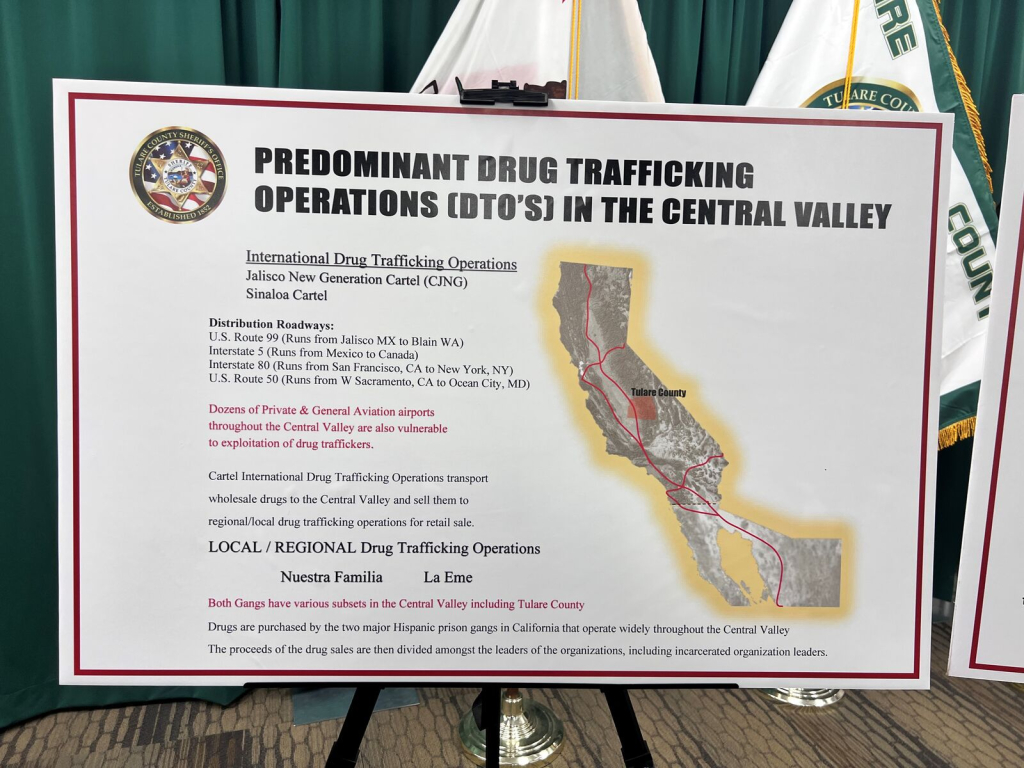 "Going in and massacring an entire family goes above and beyond," said Boudreaux. "That's why I continue to focus back on a high-level gang-style execution and or cartel execution because this is not normal."
Sheriff Boudreaux says there are about 7,000 known gang members in Tulare County.
A map of the gang associated crime was provided during the press conference.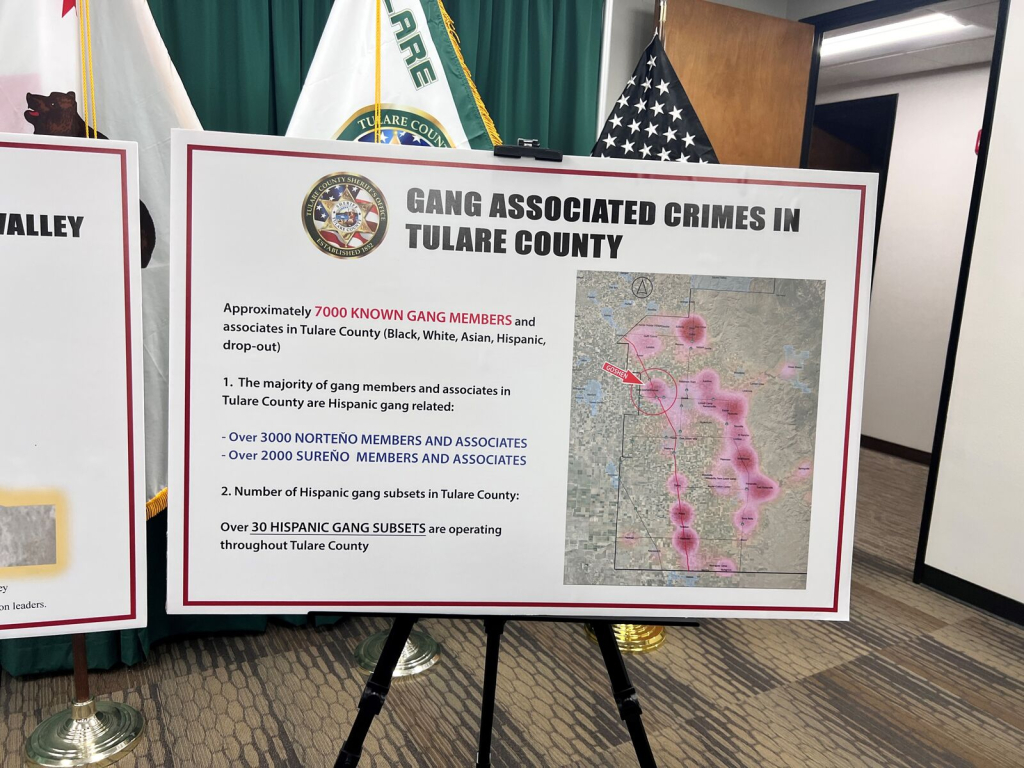 Tulare County Sheriff Mike Boudreaux says he expects to hold another news conference later in the week.
by Stephen Hawkins/KMPH FOX26/Liz Kern KMJ
Listen to the report by KMJ's Liz Kern.