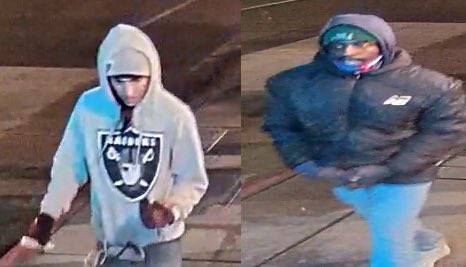 Fresno Fire investigators have obtained additional images of the two suspects believed to be responsible for starting the fire that destroyed a strip mall on E Kings Canyon Rd, between S Clovis Ave and S Argyle Ave on the morning of Friday, January 6, 2023.
Fresno Fire crews say the fire at Kings Canyon Rd. at Phillip Ave east of Clovis Ave. was well-established when they arrived around 4:30 a.m.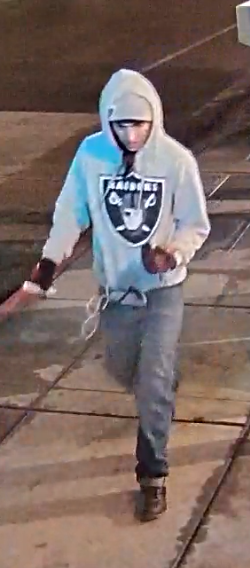 Strip Mall suspect #1. (Photo: Fresno Fire Department)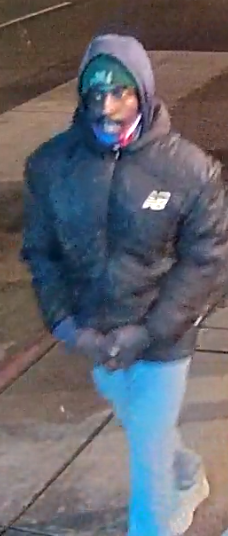 Strip Mall suspect #2. (Photo: Fresno Fire Department)
Fresno Fire says surveillance footage shows two men breaking into Blendz Barber Lounge early Friday morning.
The two men throw something at the front of the business, which shatters the glass and they were able to get inside the barbershop.
The fire started in one of the middle units and spread quickly to the rest of the structure through the attic.
Fire crews were pulled out of the structure and took a defensive posture because of how fast the fire was spreading.
Valley Crime Stoppers is now offering a $5000 reward for information that leads to an arrest. Anyone with relevant information is encouraged to contact Valley Crime Stoppers at (559) 498-STOP (7867.)