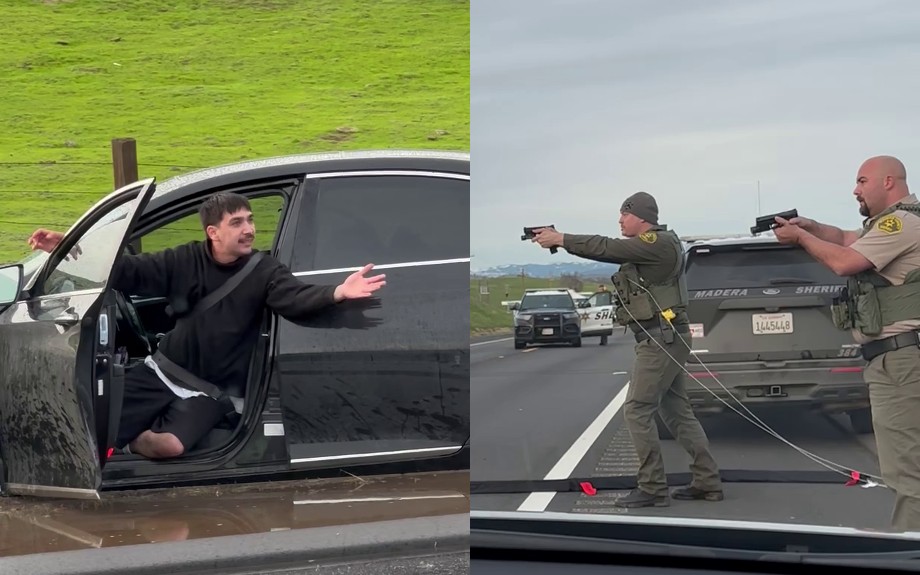 MADERA COUNTY, Calif. (KMJ/FOX26) — Traffic down Highway 41 was a bit heavier Thursday evening following a chase involving multiple agencies.
According to the California Highway Patrol, a driver led officers on a chase that started in Oakhurst and ended near 22 Mile House in Madera County, near Road 208 and Highway 41.
Officials say Fresno Eagle One was called in to help during the chase, which resulted in multiple spike strips being used to stop the driver.
The driver, officers say, was seen dodging spike strips and running some over, which resulted in a spinout into a puddle. Prior to the spike strips, officers say he was also seen driving with his hands out of his sunroof while yelling.
When the driver finally came to a stop, law enforcement says he didn't want to get out of the vehicle.
That, instead, led to deputies shooting out the windows with less-than-lethal shotgun rounds, and eventually arresting 29-year-old Nicholas Romero.
Both CHP and the Madera County Sheriff's Office say this incident blocked heavy traffic down Highway 41 during rush hour.
Upon a search of the vehicle, narcotics were found.