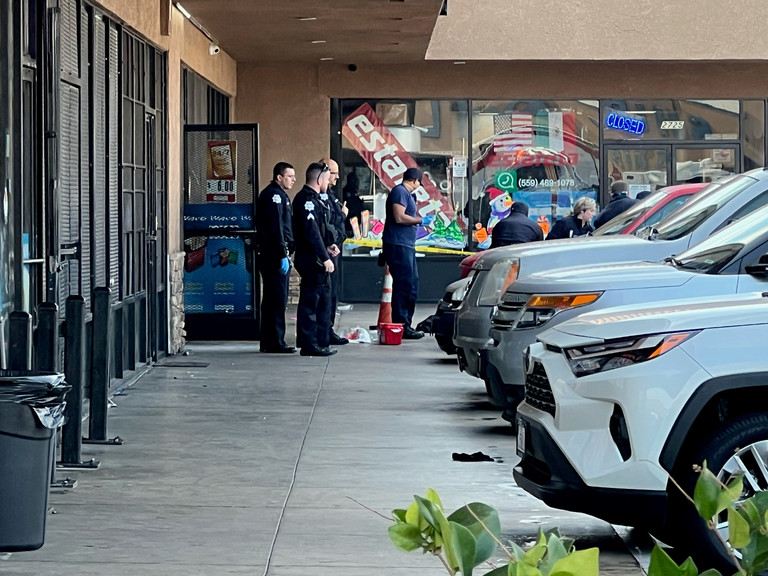 FRESNO, Calif. (KMJ/FOX26) — Two people were shot Wednesday morning at Blackstone and Princeton Avenues, between Shields and Clinton Avenues in Fresno.
Police say one of the victims died at the scene. The other victim was taken to the hospital with non-life-threatening wounds.
The shooting happened just before noon in front of a smoke shop in a strip mall on Blackstone.
Police have the southbound lanes of Blackstone blocked while they collect evidence and investigate the shooting.
It's unknown what led to the shooting but Fresno police say there is a good video of an altercation between three people inside the smoke shop and the two victims that walked in.
They say at least one of the three people fired the shots at the victims and then the three suspects ran away on foot.
Anyone with information on the shooting is asked to call the Fresno Police Department at (559) 621-7000.