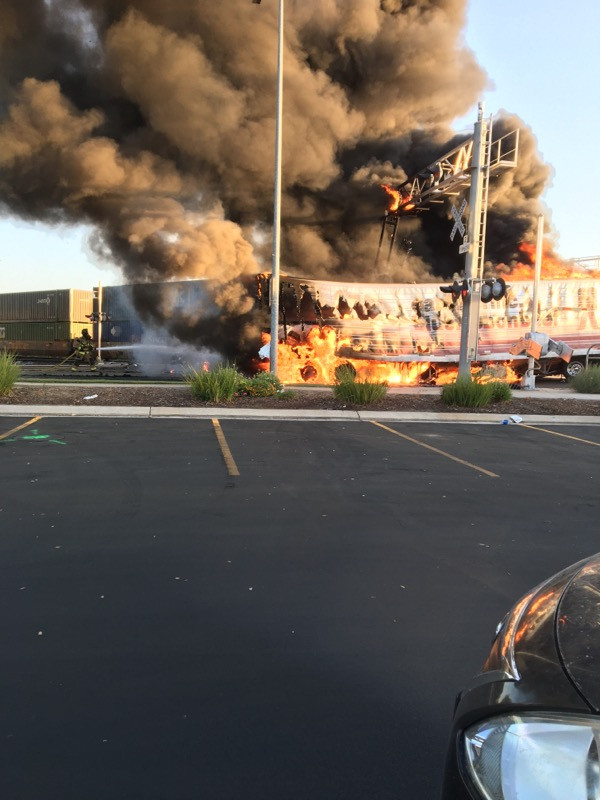 KINGSBURG, Calif. (FOX26) — A semi-truck driver who died after crashing into an ongoing train in Kingsburg is identified.
60-year-old Arturo Godinez was killed on Aug. 18th when the big rig he was driving crashed into a moving train.
It took until December for the sheriff's office to get the DNA results to get confirmation of the identity of the driver.
Kingsburg Police, the Kingsburg Fire Department along with other agencies responded to the collision near Sierra and Simpson Streets around 8 p.m. on Thursday, August 18th, 2022.
According to a viewer of our News Partner FOX26, there were several explosions shortly after the crash as the truck went up in flames.
People were asked to avoid the area for hours.
Caltrans was called in to help clear out the railways.
It is unknown why the driver did not make the stop as the train was seen going.
by Ishshah Padilla/KMPH FOX26