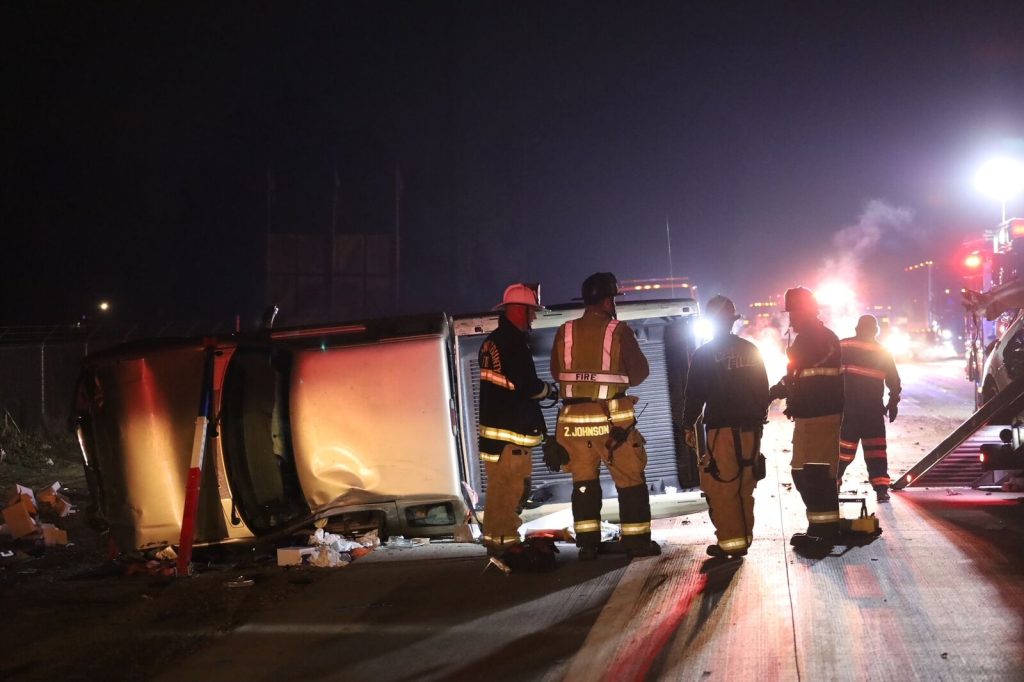 FOWLER, Calif. (KMKJ/FOX26) — A truck rolled over after a four-vehicle crash Wednesday morning in Fowler.
Authorities were called out to northbound Highway 99 just south of Manning Avenue around 3:00 a.m. for reports of a large crash.
One truck rolled over, trapping the passenger who had to be extracted by Fresno County Fire.
The passenger was transported to the hospital with minor injuries.
Passengers in the three other cars involved were treated for minor injuries, and Northbound Highway 99 was shut down in two lanes for about an hour.