FRESNO, Calif. (KMJ/FOX26) — A fire sparked at a Denny's in the Downtown Fresno area Tuesday night.
The Fresno Fire Department was called to the Denny's on Divisadero and Abby around 8 p.m.
Staff and customers were able to get out safely.
No one was hurt.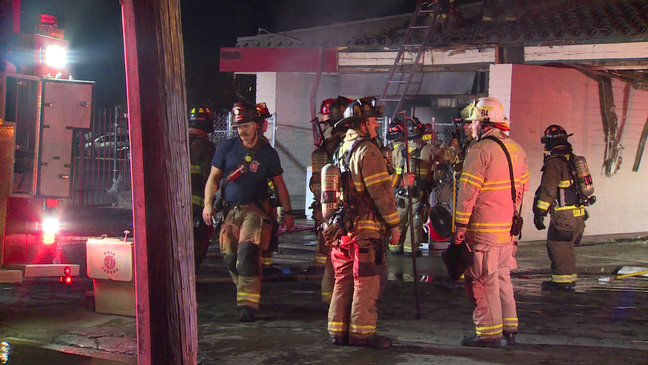 About 45 firefighters worked together to keep the flames contained.
Fire crews say much of the damage remained in the back and did not manage to spread to the dining area.
Though officials say it could take days for the restaurant to re-open due to possible contamination from what may have caused the fire.
Fresno Fire Department says what sparked the fire is under investigation.