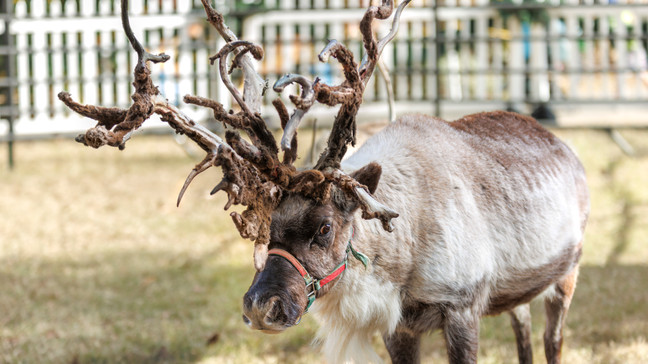 FRESNO, Calif. (KMJ/FOX26) — The Fresno Chaffee Zoo announced on Monday the addition of two new animals that are visiting for a limited time.
According to the Zoo, two reindeer have made their way to the Chaffee Zoo and can be found right next to the Reptile House.
"Reindeer have the largest and heaviest antlers of all living deer species," said the Fresno Chaffee Zoo. "Both the males and females grow antlers but shed them at different times of the year."
The Zoo is currently hosting its reimagined ZooLights event, IllumniNature, which provides guests with an array of colorful and bright displays.