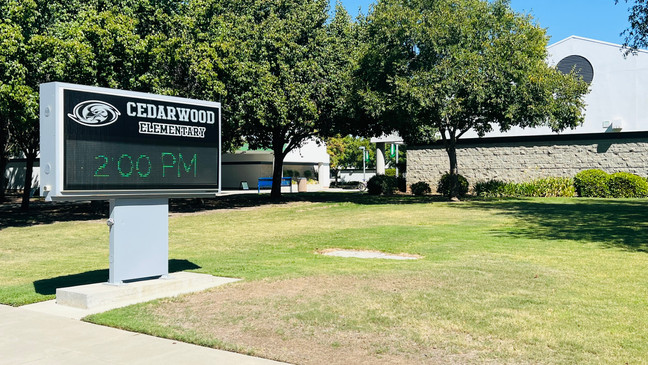 CLOVIS, Calif (KMJ/FOX26) — The search continues for a wanted man who took off running near a Clovis school and prompted a lockdown.
The Clovis Police Department and U.S. Marshals are on the hunt for a man who is yet to be identified, in the area of Cedarwood Elementary School.
The lockdown was in place for about one hour and was lifted just before 3:00p.m, Thursday afternoon.
Officials say the blocked areas of Temperance to Coventry and Fremont to Palo Alto remain in place.
Parents are asked to enter through Locan and Polson Avenues during pick-up times.
by Ishshah Padilla/KMPH FOX26