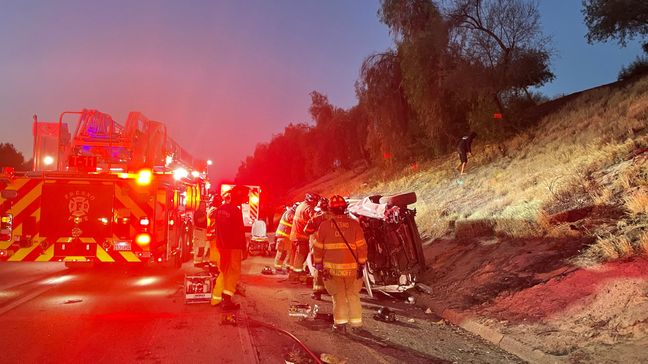 FRESNO, Calif. (KMJ/FOX26) — There was a rollover crash on Highway 41 near Ashlan Avenue Thursday morning in Fresno.
CHP officers say one vehicle was flipped over and landed on its right side after being rear-ended by another vehicle.
After being rear-ended, the impact caused the vehicle to go up onto the embankment and roll over onto its side, pinning the driver inside.
The Fresno Fire Department was able to free the man from inside the vehicle and he was transported to the hospital with minor injuries.
CHP says the other vehicle involved was located further up the freeway.