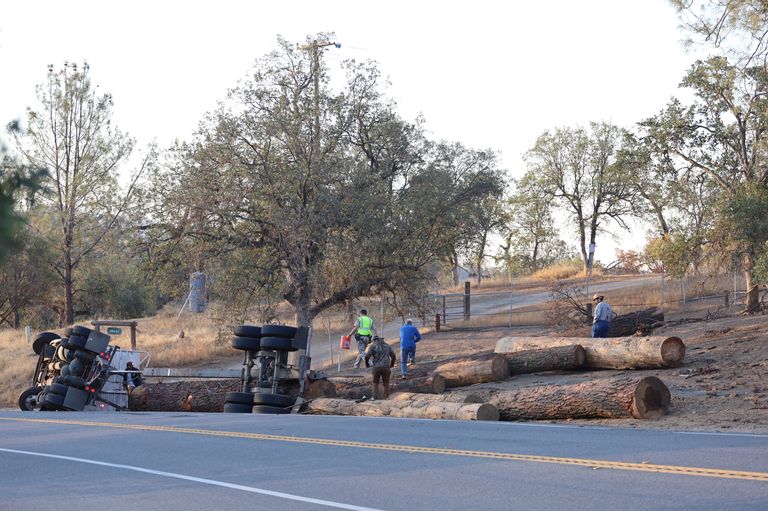 FRESNO COUNTY, Calif. (KMJ/FOX26) — A logging truck overturned Thursday morning on Highway 168 in Fresno County.
The rollover was on Highway 168 near Gooseberry Lane, just south of Prather.
The driver of the logging truck was not injured.
Authorities say many large logs fell off the truck and into the yard of a home, killing one goat that was near the fence at the time of the accident.
Crews are on the scene now cleaning up and CHP says there are no major road closures, but to expect delays in the area.