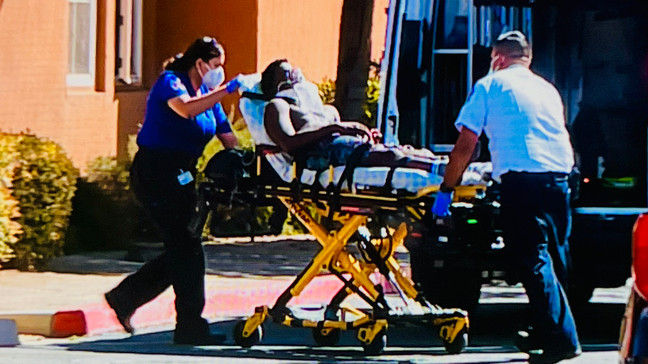 FRESNO, Calif. (KMJ/FOX26) — One man was rushed to the hospital following a shooting in Southeast Fresno.
The Fresno Police Department received various calls about a disturbance shortly after 2 p.m. on Wednesday near an apartment complex on the 2200 block of S. Maple.
According to the calls made, a person was seen with a gun, and shortly after another call came in about a shooting.
When officers arrived a male victim in his 20s was found in an adjacent apartment complex. Detectives learned he jumped a fence and ran towards that area.
He was rushed to the hospital with a gunshot wound to the upper body. He is listed to be in critical but stable condition.
Detectives did find shell casing at the first apartment complex and are looking into witnesses and surveillance cameras to narrow down the search for any possible suspect(s).
A nearby school was also placed on voluntary lockdown and has since been lifted.
Officials are at the hospital with the victim in hopes to get his side of the story.
by Ishshah Padilla/KMPH FOX26